German journalist Christian Falk has recently provided details about Jurgen Klopp's future at Liverpool.
Falk appeared as a guest on the latest episode of the OTB Football podcast and gave his opinion and insight into multiple issues involving German football.
One topic of discussion was the future of Klopp and when he could leave Liverpool. Falk revealed that while he admires the role of the manager of the German national team, he isn't looking to leave right away as he wants to guide Liverpool to a better position.
Earlier this month, Klopp had talked about the possibility of managing the German national team following the announcement that Joachim Low will leave in the summer. The Reds boss said that he is not available to take over Die Mannschaft and emphasised that he still has three years left at Liverpool.
Yes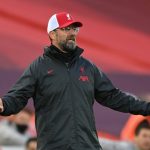 No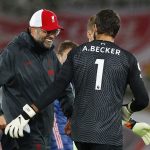 While talking on the podcast, Falk insisted that Klopp will manage the German national team one day, but he will probably look to take a sabbatical once he leaves the Anfield-based side.
The journalist said: "One day, Jurgen Klopp will be our manager for the German national team. He told Lothar [Matthaus, at Sport Bild], it's not like I don't want to, I can't. I think this is another big part of Jurgen Klopp. Another one would've said – hey, we have a crisis here, perhaps they take another coach. No, he said – it's my team and I don't let the team alone now. I brought them in trouble, I take them out of trouble.
"Another thing here he said was he made a promise to his wife – so even if he would be fired, he has to take a sabbatical because he promised to his wife. So it won't work in this time, now, it's not the moment for Jurgen Klopp. He would like to, but it doesn't work."
TIF Thoughts on Jurgen Klopp's future…
Klopp's current deal at Anfield doesn't run out anytime soon, with the German under contract until the summer of 2024. The 53-year-old only signed a new deal in December 2019, which suggests that he perhaps doesn't have any immediate plans to leave and is looking more towards the long-term, if anything.
It has been suggested that Klopp's contract has an unusual clause that will ensure he moves back to Germany and Klopp does intend to head back to his home country when his contract runs out.
So because of that, it is easy to see why the Liverpool boss could return to Germany after his Anfield career comes to an end, but as things stand, Liverpool fans shouldn't be worried based on Falk's information.