Lots of Tottenham Hotspur supporters have been discussing a news update involving Julian Nagelsmann that recently emerged on social media.
Daily Mail journalist Sami Mokbel recently wrote an article about Jose Mourinho's current situation at Tottenham Hotspur. The article talked about potential replacements for Mourinho if the Portuguese gets sacked by Spurs in the near future.
Will Nagelsmann want to move to Spurs?
Yes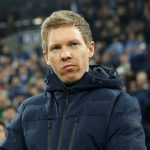 No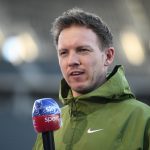 The article stated that the process of identifying replacements has already started behind the scenes at Spurs and RB Leipzig boss Julian Nagelsmann is seen as the 'perfect candidate' to take over.
This update about the German was relayed on Twitter by The Spurs Express. Many Tottenham fans made their views clear about Nagelsmann.
What did Spurs fans make of the Nagelsmann news?
"Indeed he is the perfect candidate* *As long as he is backed and isn't failed by ENIC like the last two managers."
Credit: @jonathan_fx_
The report from Mokbel goes on to state that Nagelsmann could be available to Spurs for around £6m a year, which is much lower than the £13m fee that Mourinho currently commands.
It is suggested that Leicester City manager Brendan Rodgers is also seen as a target but appointing him would be a difficult task for the north London club and Spurs' financial position would be an important factor in any decision to replace Mourinho.
"COME ONNNNNN."
Credit: @jack_thfc_
"My choice 100%."
Credit: @Mabbstah
"It would be a massive gamble but would be my choice too should Jose get the boot. Not many realistic options to be honest."
Credit: @TimBinstead
A lot of these Spurs fans are pleased about this news and the fact that Nagelsmann is seen as a Mourinho replacement.
Still 33, Nagelsmann has a points-per-match tally of 2.02 at Leipzig and it stood at 1.53 at Hoffenheim, where he helped the south-west German club reach the Champions League.
While that shows his abilities as a manager, Nagelsmann preaches a playing style that focuses on pressing high up the pitch and relies on fluidity and attacking football. Those are very promising points and it is easy to see why Spurs fans like him.