A lot of Newcastle United fans have flocked to a post from Chris Waugh in which he has relayed quotes from Steve Bruce's press conference before the Toon play Brighton & Hove Albion.
Bruce claimed that the game against the Seagulls was a "must-win" and that he still believes that Newcastle are one of "6 or 7" teams involved in the relegation battle.
These comments have annoyed these Newcastle fans, who can't believe what they are hearing.
"What is wrong with this Man!?!? Which 6/7 does he keep referring to"
"Same factually incorrect rubbish every single week yet so predictable and so boring. Also setting up and actually trying to win a game would help his 'accumulation of points' idea."
"Rinse and repeat"
Do you agree with Bruce?
No, not a chance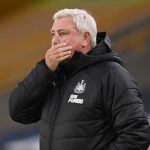 Yes, he is right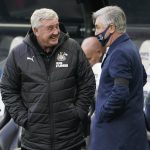 Looking at the table heading into the latest round of games, with Sheffield United 14 points from safety and West Bromwich Albion are ten points from safety, it seems extremely unlikely that they will get out of the drop-zone.
Then you have Fulham on 26 points, Newcastle on 28 and Brighton with 29.
Burnley and Southampton are on 33 points each, so it is hard to see them being dragged into a relegation battle.
So realistically, West Brom and Sheffield United are out of it, leaving just three teams fighting to avoid relegation.
These comments continued to draw in Toon fans who were furious with Bruce.
"Vomit-inducing stupidity"
"There isn't 6 or 7 teams. There's only 3."
"Who are these 6 or 7 teams?"
It seems odd that the Toon's manager insists that more teams are involved in a relegation battle when that doesn't realistically appear to be the case.
Therefore, it is no wonder many Toon fans are fuming with these comments.