Former Premier League referee Mark Halsey thinks that Manchester City midfielder Fernandinho could have found himself in a tricky situation during his side's win over Everton in the F.A Cup.
It stems from a challenge that occurred in the first half where the Brazilian midfielder appeared to catch fellow countryman Richarlison whilst in the process of shielding the ball.
The 35-year-old didn't receive a yellow card for his part in the matter, although was cautioned later in the game for a rather robust challenge on the same player, which could have meant a red card. And speaking exclusively to This Is Futbol, Halsey thinks that on another day depending on how a different referee could have interpreted it, the Man City man could have found himself in a little bit of trouble:
"I think you could argue it was a reckless use of the arm. And a reckless use of the arm is a cautionable offense. But I think the next challenge that Fernandinho put in, he was cautioned wasn't he? I think we're seeing far too many cautions.
"So, I think had it been the other way around, I don't think people would have been talking about it. If he'd have received his first yellow card for the reckless use of the arm."
Have you been satisfied with Everton's season so far?
Yes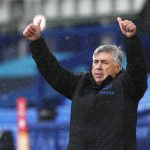 No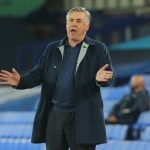 So this one appears to have come down to a case of interpretation and Everton can count themselves rather unlucky in that case as it could have made a big difference to the game if Manchester City had to play out the latter stages of the game with ten men, and maybe they would have been the ones to get the late winners.