Former Premier League referee Mark Halsey has been sharing his thoughts on Jon Moss' decision to not play an advantage for West Ham United during their recent 3-3 draw against fellow London club Arsenal in the Premier League. 
Speaking exclusively to This Is Futbol, Halsey was asked what his assessment was of Moss' decision to deny what looked to be a very promising piece of attacking play from West Ham's Jesse Lingard after the referee blew his whistle to give an earlier foul in the build-up.
In response, Halsey had this to say on the matter.
He said: "Jon Moss did seem to wait an [awfully] long time and I think he's perhaps just momentarily switched off.
"We've all done it where we've blown too quick whenever an advantage accrues. I've done it and then you think what have I done that for and then you say, yeah, I'm sorry, but this went on a long time.
"All I can say is that Jon Moss possibly switched off in that situation. I'd imagine David Moyes wouldn't have been best pleased at that situation, especially I suppose when Arsenal have come back and got a 3-3 draw out of it." 
Do you think Jon Moss cost West Ham the game against Arsenal?
Yes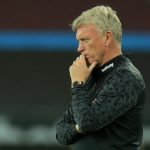 No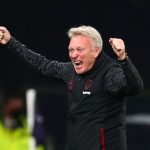 West Ham took a 3-0 lead over Mikel Arteta's side after just 32 minutes in the game at the London Stadium before the Gunners managed to draw level by the end of the match thanks to two own goals and a late goal from Alexandre Lacazette.
In regards to Moss' decision to deny the advantage for West Ham and bring the play back for the original foul, it's understandable why the players, Moyes and the Hammers fans would not be too pleased with the referee potentially denying a possible goalscoring opportunity for the home side.
As Halsey said, the fact that the east London club blew a three-goal lead to end up just taking a point from the game, would only presumably highlight Moss' decision, in our view.