Mark Halsey has been speaking exclusively to This Is Futbol about all of the controversial incidents from the Friday and the weekend's action.
The former Premier League referee went into great detail on numerous talking points, including Luke Ayling's disallowed goal against Fulham (0:13).
The 29-year-old gave the Whites the lead on Friday night as he connected with a Tyler Roberts cross and looped a header into the far corner.
However, after a VAR check referee David Coote disallowed the goal because Roberts was deemed to be offside, but what did Halsey think of the decision?
He said: (0:10) "The one thing is with VAR, it's back to you're off, or you're on. 
"The new handball law has made this offside law; they now measure the line with the armpit and the t-shirt line so that now comes into play because you can score now with that part of the arm.
"So for me, it's got to be looked at; the whole of the arm has got to be included in handball, not just down to the t-shirt line. That's why [we see] a lot of these goals ruled out, and we don't want to be seeing them ruled out because ultimately, fans are important to the game want to be entertained and see goals.
"Now, we put these lines down, and they put them across, and for me, if you cannot tell with a naked eye on the first replay that it's offside and it takes 2/3/4/5/6 looks, then we've got to be [giving the goal].
"Take away the lines, use the naked eye, you can tell straight away whether he's off or on and obviously, we need to change the handball law to the whole of the arm, and that nullifies the t-shirt line and the armpit for judging offsides."
Do you think Ayling's goal should have counted?
Yes, it was a very harsh call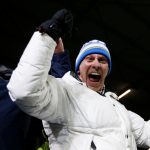 No, offside is offside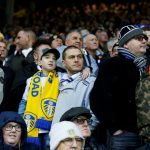 It is pretty clear then that Halsey thinks that the law has to be changed, and then we will stop seeing these marginal offside calls depriving us of goals.
Luckily for Leeds, it made no difference to the result as they won 2-1 but did deprive Ayling of a first goal of the season.
This is not the first time Leeds have had goals taken away from them by VAR from tight offside calls, but Arsene Wenger's new adaptation of offside will be trialled soon, and Halsey is looking forward to seeing how that does. 
(1:40) "Hopefully, Arsene Wenger and FIFA are trialling a new offside interpretation, where if any part of your body is onside, then you won't be offside. So [I] look forward to seeing how that trial goes."
Wenger's new adaptation should eliminate these tight offside calls, and then we should have no more disallowed goals like Ayling's, who can feel unlucky that his header was disallowed on Friday.