Charles Watts has offered his thoughts on what could happen with Lucas Torreira this upcoming window.
Torreira, valued at £19.8m on Transfermarkt, was something of a regular during his first two seasons at Arsenal, but clearly didn't find himself in Mikel Arteta's plans as he found himself shipped out to Atletico Madrid last summer on loan.
And speaking during a Q&A on his channel (2:22), Watts was asked whether or not any of the players out on loan would have any impact next season, and he said that he didn't expect the Uruguayan midfielder to be part of any plans for the 2021/22 campaign, but that he doesn't entirely rule it out either:
"I think Torreira still, I wouldn't rule Torreira out. I think he's still a very good player, obviously he's found it pretty hard going. I don't think he's very settled at Arsenal and in England so even if he does come back from Atletico Madrid, then I think it's pretty likely he'll head out again in the summer.
"But if he doesn't and he comes back and he settles, I still think Torreira's got it in him to be a good player for Arsenal going forward. Whether that happens or not we'll have to wait and see."
Will you be sad to see Lucas Torreira leave?
Yes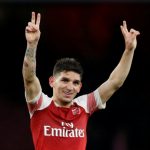 No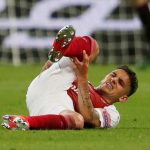 TIF Thoughts on Charles Watts' comments on Lucas Torriera's future
Watts' comments on Torreira are an interesting one, because given how he was shipped out under Arteta, he'd have had to do have done something impressive to win back his faith, and it doesn't look like he's managed to do that in Spain. As his stats and WhoScored rating show, he hasn't really stood out in any major categories, and is currently ranked 22nd in the team.
And it's hard to see how that would be enough to force Arteta to re-introduce him to the squad. He might be better off trying to sell him and using that money to reinvest in the team moving forward.
In other news: 'My understanding is' – Charles Watts breaks silence as Fekir to Arsenal rumour emerges