Leeds United fans have been reacting to comments made by Marcelo Bielsa on what is a landmark day for him.  
Today marks 1,000 days since the Argentinian was appointed as head coach of Leeds United. From the Spygate affair and the collapse against Derby County in his first season, to finally being able to celebrate promotion in his second, it has certainly been an incredible story, and it looks as if Bielsa wants it to continue for quite some time.
He was speaking in his press conference (via @LUFC) ahead of their game with Chelsea this weekend, but he took some time to talk about what it means to him to have reached such a milestone, saying: "I go from day to day thinking I'm going to be here for the rest of my life."
These words sparked the Leeds United fans on social media into life, who were overjoyed to hear his level of commitment to the club:
"Keep Marcelo Bielsa safe and warm. Make sure he is clothed and bathed and fed. Sing to him and read him stories. He is a bébé"
"And this is why people should stop having kittens about him only ever signing 1 year deals. Most managers sign long term deals knowing full well that they will get a hell of a pay off when they get sacked. Bielsa's not interested in that…"
"Words can not describe the happiness this man has/is bringing to me"
"Announce lifetime deal"
"Not in it just for the money, Bielsa is unique"
"Let's hope he is.. he is guiding Leeds in the right direction.. long may it continue"
"Well this looks like good news"
"Well that's the best news I've ever heard cheers"
Is Bielsa overhyped?
YES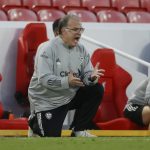 NO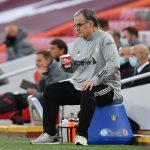 So looks like it's a case of 'here's to the next 1,000 days', but how many more days after that we'll just have to wait and see.