Liam Kennedy has been speaking on a recent edition of NUFC Matters about all things relating to Newcastle United with Steve Wraith.
One of the topics that he spent some time on was the Toon's proposed takeover by PCP Capital Partners, PIF and the Reuben brothers that was withdrawn last July.
Since then, the club have started an arbitration case against the Premier League over this failed takeover, with the consortium intending to bid again should the club win the legal battle.
However, they have already had two setbacks, with the court rejecting two of their requests regarding the hearing.
One was to have a member of the panel removed because of their previous work for the Premier League, and the other was to make the process public.
There have also been suggestions that the case might not be finished until 2022, which Kennedy doubts, but equally, he doesn't know when the proceedings will finish.
He said: "Putting timescales on these things is so problematic. Anybody that has done that to this point has had their fingers burnt in every sense.
"Last year, when everything looked to be heading in the correct direction, I was guilty of that. Everybody in the journalistic world had their fingers burnt on that because it was so conclusive and seemed to be heading in a certain direction until a key moment in May, which changed everything.
"So, I am not going to put a timescale on it, but I would be very surprised if we were still sitting in this same position as we are now in 2022."
Do you think arbitration could on until 2022?
No, surely not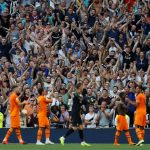 Yes, wouldn't be surprised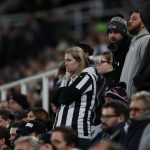 TIF Thoughts on the arbitration case…
The Toon's challenge against the Premier League was made public in November last year; however, a club statement last week suggests that the case has not actually started yet.
So, it is no surprise that there have been some suggestions that this could go on until 2022 if it still hasn't even started.
Mike Ashley claimed last week that he wanted what was best for the club and its fans, yet he still has Steve Bruce in charge, who has managed two wins in his last 15 league games and has the Toon sitting in 16th place, which doesn't seem like the best thing for the fans.
We think that the best they can hope for is that the arbitration case doesn't take that long and ends up with the consortium finally buying them, but it remains to be seen if that is what happens.