A lot of Tottenham Hotspur fans have replied to a post from The Spurs Express that has relayed news from the Daily Mail concerning Dele Alli and Mauricio Pochettino's attempts to bring him to France.
The report claims that Pochettino's current club, Paris Saint-Germain, was left frustrated by Daniel Levy after his loan offer for Alli was blocked by the Spurs chairman despite Jose Mourinho approving the deal.
This post has drawn in these Tottenham fans who feel that this whole fiasco sums up Pochettino's time at Tottenham.
"Poch is probably used to getting disappointed by levy so its nothing new"
""Mauricio Pochettino was left frustrated by Daniel Levy after he"…..sums up Poch's reign at spurs…"
"Poch must be so used to this by now"
"Well at least he's used to being disappointed by Levy"
"Thought he could get away from levy by getting sacked think again ."
Do you think Tottenham should have let Alli go to PSG?
No, we did well keeping him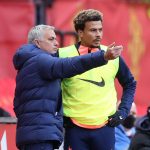 Yes, he should have went out on loan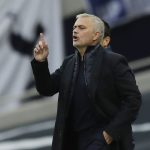 During his time in north London, the Argentine often expressed his frustrations with transfers and once claimed that he was only a coach rather than a manager because he was not in charge of transfers.
And it seems that even though he has left Spurs, Pochettino can still not escape Levy's influence.
This post continued to draw in Spurs fans who feel that because Levey overruled Mourinho, the current Tottenham manager is in trouble.
"If levy is doing this it means goodbye Jose."
"Levy probably knows Jose could be gone soon. A new coach may get Dele going again . Wise move ."
However, there is no suggestion that Spurs are thinking about sacking Mourinho, and this decision by Levy could have annoyed Pochettino than Mourinho.