A lot of Newcastle United fans have flocked to a post from Ian Dennis that claims that the Toon had agreed a deal to sign Ozan Kabak on loan from Schalke before Liverpool swept in and took him from them.
The BBC man states that the Reds 'blew Newcastle out of the water' once they decided they wanted to recruit the 20-year-old.
However, these Toon fans doubt that their club were ever interested in signing Kabak.
"I don't believe this for one second"
"Don't be daft"
"Wouldn't have thought so, we've got 6 centre-halves – absolute tosh"
"Hmmm feels like propaganda for the "We tried" column"
Do you think Newcastle were in for Kabak?
No, not a chance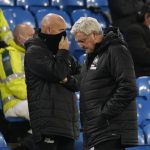 Yes, we could have been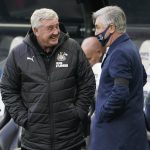 Chris Waugh had claimed on a special transfer deadline day video by The Athletic that Newcastle were looking to sign another centre-back and there had been suggestions that the Toon had attempted to sign Kabak.
Still, if Dennis is to be believed, they were actually close to signing him.
Meanwhile, these Toon fans think that Kabak won't even play that much for the Reds.
"Wait and see they won't take the option up in the summer."
"He won't get a sniff once their back line gets fit, then they will somehow sell him on for double what they paid after he's been left to rot for a year or 2."
It is interesting that Dennis claims that the deal for Kabak was agreed, though, it is clear that many Toon fans don't believe that they were ever in for him.