TalkSPORT journalist Alex Crook thinks that the only reason Jose Mourinho is still in a job at Tottenham Hotspur is because of their situation in the cup competitions.
Spurs' defeat to West Ham United at the weekend means that their chances of qualifying for the Champions League all the more difficult as they find themselves nine points off 4th place. Although they do have a game in hand, it's still not exactly the best of positions for them to be in going forward.
And speaking on talkSPORT's Gameday podcast (22:45), Crook thinks that now their only chance of making the Champions League next season, and keeping Mourinho in a job, is if they get in through the backdoor by winning the Europa League:
"I'd imagine we might be in a similar situation where Manchester United were with David Moyes, if you remember, he was fired the day after the game where they officially couldn't qualify for the Champions League. Obviously Tottenham are still in the Europa League, that would probably be their best route into the Champions League at the moment.
"They're not going to finish in the top four. So I'd imagine that Daniel levy is hoping and praying that Josie Mourinho can deliver that trophy and therefore a place in the top four, they have to be in the Champions League next season, they spent so much money on Jose Mourinho and getting rid of Pochettino."
Will Mourinho win a trophy at Spurs?
Yes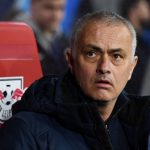 No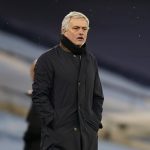 TIF Thoughts on Alex Crook's comments about Jose Mourinho and Tottenham Hotspur
Crook does have a point to suggest that the cup competitions are the only thing keeping Mourinho employed in North London right now, because on top of the Europa League to Champions League route, there's also the League Cup to Europa League route as a backup to that.
Spurs are perhaps in danger of putting all their eggs in the cup basket if they go down that route and it is a massive gamble for them to take, but at this stage of the season there might not be any real option for them left.