Newcastle United fans on Twitter have responded to the latest social media post from Mike Ashley's lawyer Nick De Marco. 
This comes after De Marco shared a post on his official Twitter account that included an article from Football Insider where football finance expert Kieran Maguire praised De Marco and labelled him as the "Lionel Messi of sports law."
In his Twitter post, De Marco thanks Maguire for his "kind words" and offered to buy him a drink when they are "finally allowed back into the pubs!"
This post then gathered a lot of replies from Newcastle fans who were quick to share their responses to De Marco's latest post.
So, what did these Newcastle fans have to say in response to this latest Twitter post from De Marco?
"Haha you get this takeover through and you'll never have to pay for a pint again EVER" 
"U won't need a penny if you get this done A whole region is hoping mate" 
"Nick, I think you've made many many friends for representing our football club. It's fair to say, we've been badly run for a number of years and this victory would bring a fantastic vibe to the area at a time when so many need it. #nufc" 
"Surely Nick is smart enough not to tweet about things unless we are very advanced and things are looking very positive?" 
"Wow. This man is confident. @nickdemarco_ – Are those cans finally coming out the fridge? If you pull this off, I will furnish you with all the cans you desire. #NUFC #NUFCtakeover
De Marco is mentioning, liking and tweeting about the potential NUFC takeover more and more these days. Surely a positive sign? #NUFC #NUFCTakeover"
"This is a pretty confident sounding tweet wouldn't you say? #NUFC"
"I almost had a heart attack don't do that to us Newcastle fans again"
"Announce takeover"
"What a bloke he is man"
"Big Nick doesn't lose man get us our takeover"
De Marco was one of the lawyers hired by Ashley back in September to help him get the green light for the previously failed Saudi-led takeover of the Tyneside club.
Do you think De Marco will be able to get the green light for the takeover?
Yes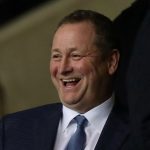 No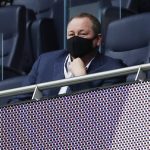 Looking at the replies to this post from the lawyer, it's clear to see that these Newcastle fans would be over the moon if he can help get the takeover completed.
In our view, the fact that so many Toon fans have been sharing these messages to De Marco about how indebted they would be to him in terms of gratitude if he were able to help get the takeover completed, this just goes to show how desperate these fans are to seeing new owners come in to replace Ashley.