Fans of Glasgow Celtic have been reacting to a post on Twitter, in which the Hoops relayed the club's team news ahead of their Premiership fixture on Sunday.
The post by the official Celtic Twitter account shared Neil Lennon's starting XI for the club's fixture against St Johnstone, with a notable inclusion being Shane Duffy's return to the side, while Albian Ajeti and Ismaila Soro were only afforded a place on the bench by the Northern Irishman.
In reaction, fans of the Bhoys flocked to have their say on the matter, with many taking aim at Lennon for the selection of his team, claiming that the 49-year-old is clueless.
Should Soro be starting?
Yes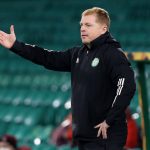 No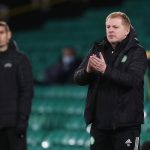 So, what exactly did these Celtic fans have to say in reaction to the club's team news ahead of the St Johnstone fixture?
"So not only am I spending Valentine's Day single I need to watch Shane Duffy. Thanks for making my day worse Celtic."
"The man is deluded! And CELTIC have no plan for the future! Turnbull and Soro come in to help get us on track now he drops Soro for his pal Brown who has shown he's off it this year – him and Duffy in the same team is Valentine's fear for me and 10 goals in 3 games with 2 strikers so…"
"Not a single sign that we're planning for next season."
"Lenny is treating Soro disgracefully the guy was outstanding in nearly every game he has played but now decides that Brown is the better option."
"The definition of insanity – when you keep doing the same thing and expecting a different result! Duffy and Brown starting together."
"Lennon doing Lennon things."
"This season will peter out. Doesn't matter how good the performances are, or how many goals are scored, the dereliction of duty from the club has been monumental and has left a bad taste, as has Lennon's refusal to look inwardly. Only one fix to get the fans back next season."
"Here we go again… Slowly reintroducing the starting XI that destroyed our season… Fully expect Barkas to be in there next game… Duffy, Brown and Christie formed the spine that shattered this team… Here we go."
"The tinkerman at it again. Ajeti benched. No consistency as usual from Lennon."
"There goes the winning run with Duffy back in the team!!"
"No Sorro and Duffy in, oh dear."
All in all, it would appear that the vast majority of these Celtic fans are far from happy with Lennon's team selection for Sunday's fixture, with many slamming the Celtic manager for his lack of consistency in picking a side, while others stated their fear regarding Duffy's presence in the centre of defence.