A lot of Newcastle United fans have flocked to a post from Mark Douglas after the Toon beat Southampton 3-2 in the Premier League.
The Chronicle reporter claimed that Steve Bruce deserved credit for the win because he picked Joe Willock to start, brought Paul Dummett on and because the team have been on the front foot in recent games.
This drew the attention of these Newcastle fans who disagreed and who think that Graeme Jones deserves credit instead.
"I don't know who gets the credit, but it can't be a coincidence that since Jones has come in, we actually look like we have a clue what we're doing, shape, press, tactics, a game plan etc etc"
"Bruce looked disinterested. He's head coach in name only"
"Jones has shown us that the players are good enough and we should hire a new manager in the summer, someone who doesn't need a new coach to come in and change our style overnight, you're either the manager who knows what system he wants to play, or you're just playing manager."
"It's no coincidence that since Jones has come in , we have put Miggy in at number 10 . Played a 4-2-3-1 with players in their proper positions and the main thing is that everyone is playing 10 yards further up the pitch . Bruce is Head Coach on paper only  sooner he's gone, the better."
Do you think Bruce deserves credit?
No, this is all down to Jones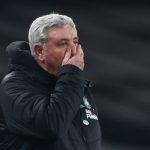 Yes, he has done something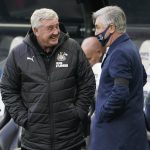 Since Jones has arrived at the club, Newcastle have won two of their last three league games, and even in the match they lost, they dominated possession and had more shots than Crystal Palace.
So, since he has arrived something has changed within this Newcastle side, and though some Toon fans think that Jones deserves the credit, others agree with Douglas and think that Bruce deserves the praise.
"Bruce definitely deserves credit 100%. Well done to him and his assistants on great choices and tactics today"
"Absolutely spot on. It's a disgrace how Bruce is being villianised by 'fans'"
We think that it can't be a coincidence that since Jones has arrived, Newcastle's fortunes have changed but ultimately does it really matter who gets the credit as long as the Toon win football matches and play on the front foot?
We don't think so, and we hope that these Newcastle fans just try and enjoy the recent upturn in results and performances.