Fans of Tottenham Hotspur have been reacting to a post on Twitter, in which Dan Kilpatrick relayed Jose Mourinho's comments regarding Son Heung-min's contract talks.
Following Tottenham's 2-0 victory over West Bromwich Albion on Sunday, Mourinho was questioned about the contract situation of Son – a topic which has been rumbling on for a number of months – to which the 58-year-old replied: "It is not a problem."
Kilpatrick claimed that Spurs could be 'waiting for the right moment' to announce Son's new deal when the 'pandemic has eased', with Mourinho saying that the deal will be sorted out "when the sun shines again".
And, after the journalist relayed Mourinho's comments on Twitter, fans of Tottenham flocked to have their say on the matter, with many appearing to take the Portuguese manager's comments positively, however, others stated their worries about the progression of Son's contract talks.
Are you worried about Son's contract?
Yes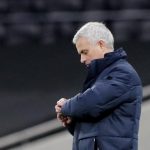 No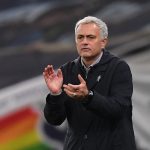 So, what exactly did these Tottenham Hostpur fans have to say in reaction to Jose Mourinho's comments on the contract situation of Son Heung-min?
"Honestly, I'm starting to worry a bit. I can understand that they don't want to announce a big-money deal when everyone is struggling financially but I can't help but notice Son's body language has looked a bit down recently."
"Honestly we probably don't have much free cash to dish out rn on new wages so maybe once things clear they'll load that onto his new deal as a bonus."
"Son deal coming"
One fan even stated that it's a disgrace that Bale earns the most (Spotrac) out of all the players at Spurs.
"Disgrace Bale earns the most out of all our players"
"Why would a pandemic delay contact talks? If that's the case how did anyone sign players in the transfer window?"
"Sign da ting my man #Sonny"
"It's done, it's fat, and it's not great PR when folks are struggling."
All in all, it would appear that the opinion of these Tottenham Hotspur fans is somewhat split regarding Mourinho's comments on Son's contract, with some stating their belief that the forward has looked a bit down in recent weeks, potentially because of the uncertainty about his future, while others appeared much more confident of a deal being announced soon.
Related posts