Journalist Kieran Maguire thinks it is looking more and more unlikely that Wilfried Zaha will leave Crystal Palace at any point in his career.
The Ivorian was on course for one of the better seasons of his career in terms of goals at the very least, but those plans are on hold as he is still on the comeback trail from an injury sustained against Newcastle United at the start of the month.
He has long been linked with a move away from Selhurst Park even getting to a stage in 2019 when he reportedly asked to leave in order to further his career. But speaking on the latest edition of Red and Blue Review (1:06:08), Maguire felt that given his value to the team and this stage in his career, the opportunity for Roy Hodgson's side to 'cash in' on him are slowly fading away:
"I don't think there's any desire from the club to sell him. He's now was it 28, 29 later this year? So he's got one big contract left in him…
"I think from Palace's points of view, he's worth so many points to you. Why sell for less than 70, 75 million? He's asked for a transfer before he's made it clear that he wants to move on. But that's not been reflected this season, in the quality of the way that he's played. So if he's not sulking, put a high price on him. And, you know, force other clubs to either pay what you want or not sell him at all."
Should Palace sell Zaha?
YES
NO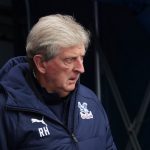 TIF Thoughts on Kieran Maguire's comments on Wilfried Zaha.
Maguire's point on the finances of the deal make perfect sense. It's no secret just how important he is to them, with this stat from Opta alone giving you a good indication of how crucial he is to the side. And with Premier League football worth just shy of £100m, Palace are essentially making roughly £30m profit on him each season just for keeping him rather than selling him.
In times gone by before Premier League money got this big when they may have needed to sell him on to survive, that would have been a different question.