Former Premier League referee Mark Halsey has been sharing his thoughts on a potential red card incident that took place at Villa Park during Arsenal's recent 1-0 Premier League defeat against Aston Villa. 
An early goal for Villa striker Ollie Watkins put the home side in front which turned out to be the winning goal of the game with Mikel Arteta's side falling to a defeat.
Speaking exclusively to This Is Futbol, Halsey was asked whether or not referee Chris Kavanagh made the right decision to just award Villa defender Ezri Konsa a yellow card for his first-half tackle on Arsenal attacker Bukayo Saka instead of a red one.
In response, Halsey had this to say on the matter. (0.41)
He said: "I did [think the referee was right to give a yellow card]. I think [Arsenal are] looking at it with blinkers on. I think if you look at David Luiz against Wolves in midweek, I think they're comparing it to that and it's a totally different incident.
"You look at the incident where Saka was fouled and it was the distance between the offence and the goal, you've got the general direction of play, so the distance from goal is a long way, the general direction was out wide, the likelihood of keeping or gaining control of the ball, and the location and the number of defenders so I think there was a defender coming that would have most probably come around.
"There was a lot of doubts there. That challenge didn't meet the criteria of denying a goalscoring opportunity and a red card so I think the referee got that spot on."
Do you think Konsa should have been sent off for his tackle on Saka?
Yes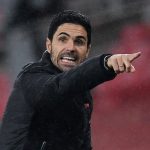 No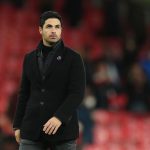 Despite Arteta having words with the referee after the game at Villa Park, it appears that Halsey reckons the Spaniard should have no issue with Kavanagh as he made the right decision in not sending Konsa off for his tackle on Saka.