Speaking recently on the Last Word On Spurs podcast, John Wenham discussed his doubts about Tottenham Hotspur winger, Erik Lamela.
Since joining Tottenham from AS Roma in what was a £27 million deal back in 2013, Lamela has gone on to feature 240 times for Spurs, scoring 35 goals and providing 45 assists along the way.
However, the £14.4 million-rated 28-year-old's time in north London has been severely hampered by a number of injuries, with the Argentina international only featuring over 30 times in a single Premier League season on two occasions over the course of his seven full seasons at Tottenham.
And, speaking on a recent episode of the Last Word On Spurs podcast, Wenham claimed that Lamela's injury problems have been incredibly frustrating from the perspective of a Tottenham fan, as well as stating that he would like to see the winger moved on in the summer transfer window.
He said: "Look, I thought he was outstanding [against West Bromwich Albion], my issue always with Lamela isn't actually what he does on the pitch and his consistency levels when he's on the pitch, it's all the time that he's unavailable for selection. We pay this guy a handsome sum of money and we have done for seven, eight years now and he's not available for selection consistently.
"I find it beyond frustrating that we continue to persevere with him and offer him new contracts when he's not available for a large percentage of the season. He comes in, he has two or three decent games and then he's out for two or three months and it's beyond frustrating.
"I remember a time last season, we lost Son [Heung-min], [Harry] Kane and [Steven] Bergwijn to injury at the same time, we really needed the Erik Lamela that we pay handsomely to be available and to step up, and then he wasn't available as well.
"I'm just beyond frustrated with him never being fit. You cannot build a team around players that are not available for selection for the vast majority of matches. It's just not acceptable to have these constant injuries and then us as fans expect them to come in and do well because they don't have any consistency and don't play enough games to build up the required fitness levels to deliver consistent performances in the Premier League.
"That's why, for me, I'd certainly be looking to move on Erik Lamela this summer. I love him when he plays, but it's not enough, it's not good enough."
Should Spurs sell Lamela this summer?
Yes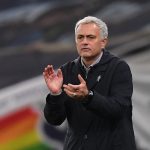 No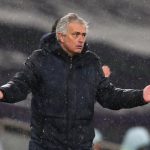 TIF Thoughts on John Wenham's comments regarding Erik Lamela…
Looking at Lamela's performances over the course of his stay at Tottenham, it is indeed true that the winger has performed impressively when he features regularly for Spurs, with the 28-year-old averaging a WhoScored match rating of 7.07 over his 33 Premier League appearances in the 2014/15 season and a 7.15 rating over 34 league appearances in the 2015/16 season – the two campaigns in which Lamela has featured most for the club.
However, as Wenham points out, with Tottenham reported to be paying the Argentine £80,000 per week, and taking into account the sheer volume of fixtures the winger has missed during his time at Spurs, the argument could easily be made that Lamela's wages could be invested into a new signing who is more dependable when it comes to availability.
Related posts