Former Premier League referee Mark Halsey has criticised Lee Mason for the way he handled Liam Shaw's red card against Birmingham City.
The Owls midfielder was sent off for two yellow card offences either side of half time, even though an argument could be made that neither of the incidents, especially the second challenge when he wins the ball, merited a yellow card.
And speaking exclusively to This Is Futbol, Halsey thinks that the way Mason handled both yellow cards, which he didn't think either of them were, could have been handled a lot better in order to avoid an unnecessary sending off:
"I just felt the referee, a supposed referee of Lee's calibre could have managed that situation with the first caution. Listen, the second one is subjective. Yes he clearly gets it, [the ball] great challenge. Obviously when you make a challenge like that, you are going to follow through.
"I have to say I thought the two cautions didn't meet a red card for a sending off. I thought a referee of Lee's calibre where he's refereeing at present could have managed definitely that first caution better than he did. The yellow cards are just coming out too frequently. They're just not managing games anymore. They're not managing, not managing challenges where they can manage. Not every challenge is a yellow card."
Would you like to see VAR in the Championship?
Yes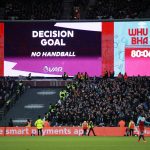 No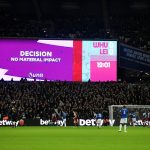 Sheffield Wednesday can really consider themselves unlucky with this one, and given where they are in the table, the last thing they need is to have luck go against them like this in what was effectively a relegation six-pointer with Birmingham City.
But on a lager point, in a season in which referees have come under intense scrutiny and criticism, incidents like this aren't going to do much to help their credibility and might be something that leads to calls for change.