Former Premier League midfielder Rob Lee is somewhat hesitant of the idea of Rafael Benitez taking charge at Celtic.
With Neil Lennon's men more or less out of the title race, and with pressure mounting on him in previous weeks, it's no surprise to see names being linked to take over in the dugout at Celtic Park. And following his departure from Chinese club Dalian Professional, the former Liverpool, Real Madrid and Chelsea boss is one of the names that is being talked about, with the Mirror even claiming recently that he was set to take over.
But speaking exclusively to This Is Futbol, Lee believes that the Spaniard will likely wait to see what other offers become available, and even if Celtic are the best choice out there, it isn't necessarily a guarantee that he'll be jumping at the chance. However, he did insist that the Glasgow giants do need a big name if they choose to replace the beleaguered Lennon.
He said: "He's in the position where he's got his choice of jobs – he hasn't got to take a job, he can decide what he wants to do.
"I can see something happening [at Celtic] and I think they need a big-name manager, really, for Celtic, for Scottish football and to bring Celtic back. But, it is a two-horse race, it always is. So it's whether he fancies that sort of chapter in his life and living up in Glasgow, as I say, he can have his choice, he's a very lucky guy."
Do you think Celtic should try and appoint Benitez?
Yes, he would be brilliant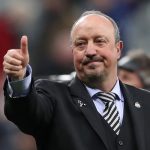 No, I don't want him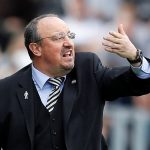 Lee's comments come across as a case of who wants – or perhaps needs – the other person more.
Does Benitez need the challenge and notoriety of bringing Celtic back to a competitive level both domestically and in Europe in order to kick-start his managerial career again after some time in China? Or do Celtic want to go big to ensure a better attempt at a title challenge next season?
In all honesty, it's probably the latter. As Lee hints, there are likely to be more attractive jobs out there for Benitez going by his previous roles, but there might not be any bigger names available with a track record of success for Celtic to choose from if they moved on from Lennon.
So their pitch, if indeed they want him, would have to be pretty big, but it's certainly not out of the realms of possibility that it could happen.