Fans of Celtic have been reacting to a post on Twitter, which featured footage of stand-in Celtic manager, Gavin Strachan, reflecting on the club's recent fixture.
In Saturday's game, a makeshift Celtic side drew 0-0 at home with fifth-placed Livingston, a result which left the Hoops 20 points adrift of the Scottish Premiership leaders, albeit with two games in hand.
In reaction to the result, Gavin Strachan, who is standing in as manager of the side while Neil Lennon completes his self-isolation period, claimed in his post-match comments that he thought it was a 'tough game' and that 'in the first half [Livingston] certainly imposed their way of playing on [Celtic] than [Celtic] did on them', something that he was 'very disappointed with'.
He continued by claiming that, in the second half, he thought Celtic were a 'little bit better', but that their play got a 'bit ragged by the end again'.
And, after Celtic shared the footage of Strachan on Twitter, fans of the club flocked to have their say on the matter, with many left furious with both their team's performance in the fixture, as well as throughout the course of the club's 2020/21 campaign thus far.
Is it time for Lennon to be let go by Celtic?
Yes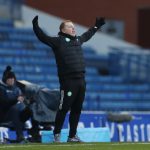 No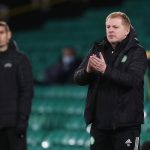 So, what exactly did these Celtic fans have to say in reaction to Gavin Strachan's comments?
"This game, and the one against Hibs, we should be trying to nick it…" What an embarrassing statement to make. We're the defending 9iar champions, playing at home, and the person in charge is saying we should be nicking these "fine margin" games?! Says it all!!"
"It's over this season for us so if anyone wants any of our players, sell them and get players who actually want to play for the team, a total clear out from top to bottom is needed, I can't get over the complacency of the staff and players this season or the lack effort shame on you"
"Sorry Celtic, but when we are talking about stopping Livingston being on the front foot and us nearly scoring a goal to nick it near the end, then it should be very clear that we've got massive problems."
"Pathetic and depressing. Infrastructure in place is abysmal. If you're a striker coming through the academy, you must be thinking you're never getting your chance, if you didn't today. Dembele must be looking at this absolute joke of a show wondering how he's not playing."
"Thanks, Gav. Sons crying"
"What a complete embarrassment our club is. To sink this low major changes in every department no more jobs for the boys in every department at the club."
"Sack everyone involved in the coaching and the boardroom"
"Stop it. Please stop it."
"He's an imposter"
"This is worse than Barnes era Celtic"
All in all, it would appear that the vast majority of these Celtic fans have simply had enough of their club, with many calling for mass sackings of the board and management team, while others simply stated how depressing they have found their side to be this season.