Anthony Haggerty, a reporter for the Daily Record, has been speaking on the latest edition of the A Celtic State of Mind podcast with Paul John Dykes about all things relating to Celtic.
One of the main topics that came up during the episode was Neil Lennon and his love for Celtic.
The Northern Irishman has now managed Celtic for 327 games as well as playing for the Bhoys from 2001 to 2007.
As manager, Lennon has won many trophies as Celtic boss, but this season has been a disaster, and the Bhoys are 23 points off the top of the table.
This led Haggerty to discuss Lennon, and he feels like though he loves the club, he should not still be in charge of Celtic.
He said: (21:02) "There wasn't even a spectre of a challenge from very early on and people upstairs couldn't see that in the season that mattered to everybody.
"Now we have divisions, [factions] within the Celtic support fighting with each other. Somebody the other day called the manager a 'charlatan' and a 'mercenary'.
"Neil Lennon is a Celtic legend, but we all agree his time is up. You've come to the end of your race, and this is a man that loves the club.
"This is a guy who won a treble as a player and won a treble as a manager, the only Celtic person to do that; he commands respect.
"He's been a part of the problem this season, granted, but the Celtic board inertia and inability to make a crucial decision and remove him from the firing line is also a major cause of this."
Do you agree with Haggerty?
Yes, Lennon deserves respect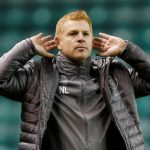 No, if he loved the club that much he would have left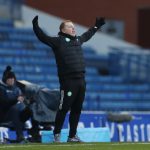 TIF Thoughts on Haggerty's claims…
So, it is clear that Haggerty thinks Lennon should have left a long time ago, but the board should have made that decision for him.
Instead, he has been allowed to carry on and has had to deal with protests outside of Celtic Park and also had to deal with the fallout from the Bhoys' trip to Dubai, so it has been a bit of a nightmare for Lennon really.
However, it is good to see Haggerty speaking about Lennon with such respect, and it is clear that he blames Celtic's board for not deciding to get rid of the Northern Irishman and potentially save Lennon a lot of grief in the process.
It is hard not to agree with Haggerty as he speaks so passionately about Celtic and Lennon and we think he makes a good point.