Many Newcastle United fans have been reacting to a tweet that was posted by ChronicleLive's chief Newcastle writer, Lee Ryder, which shared a claim that Toon manager Steve Bruce has made regarding the club's decision to bring former Luton Town manager Graeme Jones to St. James' Park. 
As explained in an article from ChronicleLive on Friday, which was linked in Ryder's tweet, Bruce has declared that Jones being appointed the new assistant head coach of the North East club was his decision. 
The Toon manager has claimed that he approached managing director Lee Charnley with the idea, which he ultimately agreed to, resulting in Jones being brought to Newcastle. 
So, how have these Newcastle United fans been reacting to this claim? 
Plenty of Newcastle fans responded to Ryder's tweet sharing this news and many of them reacted negatively. Some Toon supporters indicated that they think Bruce is being untruthful, while some questioned why the manager would make this decision.
"We all know that's a load of rubbish"
"Surely bringing someone in means you dont have a clue what your doing yourself?"
"i honestly think he's beginning to believe his own lies. Blokes lost the plot."
"Astonishing if that's true. Failing manager asks for extra help!!! If I was his boss that would be the final straw to sack him"
Do you believe Bruce?
YES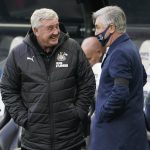 NO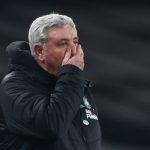 "Because the club under the current regime have never lied to the fanbase, journalists & the general public before, have they? #NUFC"
"No it wasn't stop embarrassing yourself………."
"I was listening to talk sport today and this got brought up and they was talking about how Bruce has never been a coach on the pitch he just over sees the coaches and has the final say. In 2021 football that is not acceptable that makes him a dinosaur with no coaching skills"
All in all, it's clear that Bruce's claim hasn't gone down well with many Toon supporters.