Football Daily and Sky Sports presenter Joe Thomlinson has claimed that Marcelo Bielsa will have to "adapt" Leeds United's tactics next season.
During the 2019/20 season, the Argentine manager masterminded the Whites' return to the Premier League after a 16-year absence (as per Transfermarkt).
Bielsa guided the Yorkshire outfit to a first-place finish after managing to win 28 and draw nine of their 46 matches in England's second tier.
So far this season, Leeds have been in relatively good form as they have managed to win eight and draw two, leaving them with 26 points after playing 19 games (as per BBC).
During a recent video posted on Football Daily's YouTube channel, though, Thomlinson suggested that Bielsa had to "adapt" his tactics at Elland Road.
He said: "Do you know what? Bielsa's doing a very good job, isn't he? Newly promoted team, in 12th position, nailed-on for safety, really [in their] first season [back] – which is all you can ask for if you're a Leeds fan. They're playing lovely football to watch, I don't see any Leeds fans complaining about how they play football.
"There's always a neutral fan that's moaning about them. Would I rather watch [Bielsa's tactics] in this season or Sam Allardyce's West Brom play in this season? I tell you now, I'd pick Leeds every single day of the week.
"Yes, they get opened up by the big boys, but it can happen. I think they'll look to adapt those tactics and they need to adapt those tactics, to a point, next season.
"But they're fine [and] doing very well for a promoted side."
TIF Thoughts on what Joe Thomlinson said about Marcelo Bielsa's tactics…
As can be seen in what the presenter had to say, he believes that the Whites need to adapt their tactics to be a little more solid next season, although he was full of praise for them.
Do you agree that Bielsa needs to adapt Leeds' tactics next season?
No, there's no problem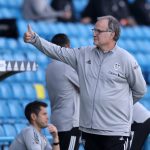 Yes, they need to change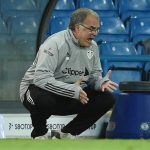 Having lost by scorelines such as 4-3, 4-1 and 6-2 already in the Premier League this season (per Transfermarkt), it is clear that Leeds can be on the leaky side.
However, they have also won 4-3, 5-2 and 5-0, so, it is evident that Bielsa's style is a high risk, high reward kind of system.
So, with the Yorkshire club certainly holding its own in the top flight so far this term, it will be interesting to see if Leeds do actually alter their tactics next season as Thomlinson suggested.