A lot of Newcastle United fans have flocked to a post from Luke Edwards that contains an update on the proposed takeover of the Toon after Saudi Arabia and Qatar agreed to end their geopolitical conflict.
The two countries agreed earlier this week to end the conflict, which could be seen as significant for the Toon's proposed takeover because of the issues over a Saudi company pirating Qatar-based beIN SPORTS' streams.
However, Edwards has been told that this new agreement will have no impact on the takeover in the short or medium term.
Then he stated in a follow-up tweet that there is no imminent sign of change in the takeover situation before finally adding in another tweet that this news is positive but only in the long term.
This has drawn in these Toon fans who are fuming with this post.
"Hahahahahahahahhahahahahhahahahahhahahahhahahahahahahahahaha Give it up mate. Credibility is finished when it comes to this topic."
"Your negativity wrecks me. Was your New Years resolution not to be more positive Luke?"
"Told by Henry Mauriss"
Do you agree with Edwards?
No, he is wrong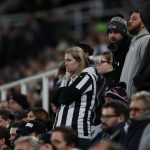 Yes, he could be right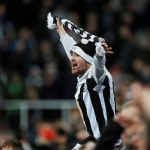 The Toon's proposed takeover by PCP Capital Partners, PIF and the Reuben brothers was withdrawn in July 2020.
Still, since then, legal challenges by Newcastle Consortium Supporters Limited and the club itself have been launched to try and force the takeover through.
However, Edwards doesn't believe that either of these challenges will be successful, and his post continued to draw in angry Newcastle fans.
"Doom and gloom Edwards they should call you. You've never wanted this to go through from day one."
"More ITK nonsense."
"Who by Richard keys ?"
It is clear that the Daily Telegraph reporter doesn't think that this new agreement between Saudi Arabia and Qatar will have much impact on the takeover in the short or medium term, so we will have to see if he is right about that or not.