Fans of Newcastle United have been reacting to a post on Twitter, in which George Caulkin discussed Rafael Benitez's departure from Dalian Professional.
In his tweet, The Athletic journalist stated that, while the 60-year-old has 'nothing lined up' following his departure from the Chinese side, he 'wouldn't expect him to be out of work for long' due to the fact that the Spaniard 'hates not working'.
Caulkin continued by relaying a quote from an interview Benitez gave to The Athletic towards the end of December, in which he stated: "We're keeping an eye on Europe and the Premier League and for sure that will be my priority."
In reaction to his tweet, fans of Newcastle flocked to have their say on the matter, with many claiming that the manager would not rejoin the club while Mike Ashley is still in charge.
Will Benitez ever return to Newcastle?
Yes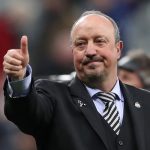 No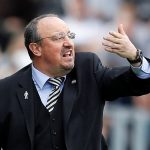 So, what exactly did these Newcastle United fans have to say in reaction to George Caulkin's post on Twitter?
"Translated he's waiting for the takeover to get the green light"
"Please come back @rafabenitezweb"
"He'll have a job by Monday, real shame it won't be us #nufc #bruceout"
"He's never walking back through the door while Ashley is the owner…. next"
"It's a shame Ashley is still here I'm sure he'd be here under new owners"
"Hopefully Ashley has been on the phone and said sorry please come back now I'm selling up in a few weeks save the club"
"Ashley has basically checked out of #nufc so a return might not be as far fetched as feared?
"Would PIF been in contact with him asking him to sit tight!"
All in all, it would appear that the vast majority of these Newcastle fans would be delighted to see Benitez return to their club, with many begging the 60-year-old to come back to their side, while others suggested he could be waiting for the club to be taken over before returning.
Rafa Benitez took charge of 146 games at Newcastle United in which he managed to secure a points per game average of 1.48 (as per Transfermarkt), which is better than Steve Bruce's current average of 1.20 points per game.