Leeds United fans have been up in arms over comments made by former Premier League forward Gabriel Agbonlahor.
Speaking on talkSPORT following Leeds' 1-0 loss at home to a struggling Brighton & Hove Albion side, Agbonlahor was critical of their style of play, saying that teams are starting to 'find them out' and that there may be a sense of fatigue settling in as well.
It's something that Leeds United fans are probably used to at this stage, with the team having come under much scrutiny in recent weeks, but that doesn't mean that they are any less vocal when it comes to sticking up for their side.
And sticking up for their side is exactly what they did, with some of them using the opportunity to take shots at Agbonlahor's team Aston Villa and how much better they're doing by comparison to them last season:
"We are twelfth, at the half way point. I'd say in our first season back that's pretty damn good. Villa were struggling big style this time last year, and stayed up by the skin of their teeth (due to a hawk eye malfunction) so overall, Leeds are outperforming what Villa did"
"Where were Villa last season after 18 games in their first season back in the premier they weren't as high as 12th!!!! Tim to get off your anti Leeds agenda your punditry is embarrassing!"
"Think we'll stick with what our manager thinks is right, not someone that has no clue how to manage. Leeds 1st year doing well and going through bad patch as most teams do. He keeps trying bless him"
"You lot are obsessed . The @talkSPORT
agenda against Leeds continues ."
"Literally the most heavily criticised newly promoted team to date. As a Leeds fan all we want is to survive in are first season thats it! You lot make out leeds are gonna finish top 4 then when we lose we are falling apart. Name a newly promoted team that hasn't lost in season 1?"
"Was gabby expecting leeds to go the season unbeaten? I don't think any newly promoted side has ever been scrutinised as much as this. Lets not forget villa only just survived last season."
"He should be glad Leeds are in the prem, he wouldn't be working otherwise. All he does is talk about Leeds. Slightly boring now. Newly promoted side losing games isn't a shock."
"Oh dear newly promoted and sitting in 12th? The obsession with Leeds is unbelievable to say the least."
Have you been satisfied with Leeds' season so far?
Yes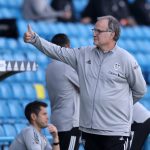 No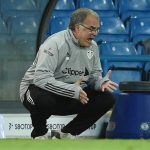 Of course, this
isn't the first time
that Agbonlahor has had his run-ins with the Leeds fan base, so you do sense that there is potential for something of a 'rivalry' brewing between the two sides. And, of course, the
controversy
surrounding Aston Villa's
goal
a couple of seasons back is probably still in the back of some fans' minds.