A lot of Leeds United fans have flocked to a post from Gabriel Agbonlahor that criticised Marcelo Bielsa's decision to name his starting lineup for the Whites' clash with West Ham United in his press conference before the game.
Leeds went on to be beaten by the Hammers, and the former Aston Villa man took to Twitter to slam Bielsa for deciding to reveal his team well before kick-off.
In the aftermath of the defeat, Agbonlahor asked whether everyone thought it was 'still amazing and funny' that the Argentine kept no secrets about his starting XI.
This season, Agbonlahor seems to have targeted Bielsa with a few rants, and this latest tweet has annoyed these Leeds fans.
What did these Leeds fans think of these comments from Gabriel Agbonlahor on Marcelo Bielsa?
I find it amazing you feature on sky and talksport

— Josh Holden (@JoshuaHolden93) December 12, 2020
You really could do with doing some research on Bielsa, it's not a new thing. You'll learn a lot with a little bit of digging, unfortunately I doubt you'll ever learn from his morality and class.

— ?F?Z? (@Fozmeister1) December 12, 2020
— Ash Sugden (@Ash_Sugden1994) December 12, 2020
IRRELEVANT until you get a blue tick ????

— Farney Whites® (@FarneyWhites) December 12, 2020
Do you think Agbonlahor needs to stop talking about Bielsa?
Yes, this is just boring now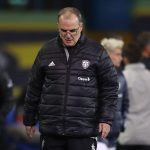 No, it is quite entertaining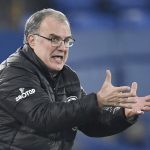 Bielsa has also been named as one of the finalists of the 2020 FIFA Best Men's Coach of the Year award along with Jurgen Klopp and Hansi Flick, and his inclusion on the shortlist also recently led to Agbonlahor to have a go at him, so it is no real surprise that the former Villa man is still complaining about Bielsa.
Still, these Leeds fans have had enough.
Wasn't meant to be amazing or funny, he's done it since he arrived. However what is, is that you are being employed as a pundit. Worse at that than you were as a player. #0.3 Bamford

— Ronnie Hotdogs (@LufcRfc) December 12, 2020
This is getting a bit tiresome and embarrassing now.

— Ayub Khan (@ayubkhan65) December 13, 2020
Youre obsessed. Its embarrassing ?. ???

— Chris Stockdale (@st0cky1984) December 13, 2020
You're well odd

— Hadders?? (@tinyfield33) December 12, 2020
Agbonlahor does not seem to be letting up on this relentless barrage of criticism towards Bielsa, and it is clear that many Leeds fans are fed up with it.
It will be intriguing to see if he keeps it going or moves onto something else in the coming weeks.