Former Derby County player and coach, Eric Steele, spent some time talking about all of the latest news concerning Sheikh Khaled bin Zayed Al Nehayan's Derby takeover bid during a recent edition of BBC's Sportscene Podcast. 
This Rams takeover is yet to reach a conclusion, despite it having been reported that the deal would finally get over the line last week. 
That isn't the first time that this deal, which initially received the EFL's approval in early November, has failed to meet its anticipated date of completion, as the club claimed back in December that the takeover would likely be done before Christmas. 
On the topic of the takeover yet again failing to meet its expected deadline, Steele criticised the behind-the-scenes decision-makers at the East Midlands club, specifically naming current club owner Mel Morris, for their lack of communication with Derby fans. 
The pundit said: "I just think that the communication aspect, that's what's disappointed. I've got good friends who are season ticket holders and they're feeling the same way – they just want a statement. We've heard nothing from Mel, it's [taken] a long time for the club to respond.
"There's too much that we don't know, the communication aspect has been difficult. 
"Whether it's been within the club or outside the club, it hasn't been good enough. The one thing is, you've got a loyal fanbase that, normally, are used to having a reaction from people at the football club and that's what's been difficult for all of you."
Is Steele's criticism fair?
YES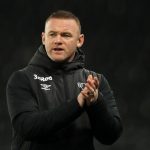 NO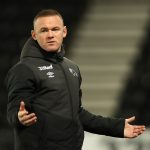 TIF Thoughts on what Steele had to say about the takeover communication from Derby County…
Given that these behind-the-scenes figures are leaving Derby fans in the dark, to an extent, over the goings-on around this takeover, we feel that frustration amongst supporters of the East Midlands club is warranted, as Steele also seems to believe. 
We feel that the pundit's criticism of Morris and other behind-the-scenes higher-ups at Pride Park is fair, considering that, as explained by Steele, many Derby fans just want some clarity as to what is going on at their club with regards to this drawn-out takeover process, which keeps missing expected completion deadlines.
This is especially understandable given that Derby have been handed a transfer embargo due to unpaid player wages resulting from the takeover not being completed and the club is in a Championship relegation battle at present, so signings could be quite valuable in their bid for survival. 
So, hopefully, for Rams fans, the club does offer some more clarity as to what is happening with the takeover in the coming days.