Chris Beesley doesn't think that Everton will be in a position to sign any big-name players in this January transfer window.
Carlo Ancelotti's men have had an excellent first half of the season, currently sitting only two points off a Champions League spot with games in hand on the teams above them. So with the club this close to achieving something they haven't since the 2004/05 season, this window looks like the perfect time to add that little bit of quality to take them over the top.
However, speaking on the latest edition of the Royal Blue podcast, Beesley thinks that if the club are to buy anyone this window, it will probably be someone that the majority of fans have never heard of.
He said: "I know that Marcel Brands particularly likes South American players, and he's trying to sort of increase Everton's scouting in that part of the world. Maybe, you know, a relative unknown could be plucked from obscurity in that part of the world, but in terms of sort of household names that we know about in Europe, it seems unlikely."
Do Everton need to sign any new players this month?
No, it's not necessary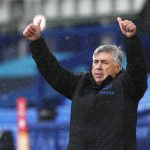 Yes, it is essential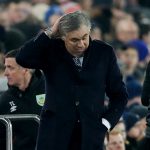 TIF Thoughts on Beesley's claim about Marcel Brands…
Beesley's words were talking about Everton, but could really be applied to a lot of clubs across the Premier League. Given the amount of money that clubs are losing in these times, there arguably aren't going to be that many big-name moves happening.
While that, on one hand, may come across as smart business sense, at the same time it could be seen as taking the safe option. As we have said before on This Is Futbol, there are some times where you just have to stick your neck out and take that gamble, because the prize at the end of it, both the money and prestige of being in European competition, will be more than worth it when all is said and done.
So whilst they might be looking after the bank balance in the short term with this approach, it might just be hurting them in the long term if they choose to stick with it.