Speaking exclusively to This Is Futbol, Mark Halsey has been discussing the latest controversial incidents from the weekend's Premier League action.
One of the topics that he spent some time on and went into great detail about was the Jake Livermore red card during West Bromwich Albion's 3-0 defeat to Aston Villa in Sam Allardyce's first game in charge of the Baggies.
In the first half, Livermore was fouled by John McGinn but play continued (0:38), and then the former Hull City man dived in on Jack Grealish with a nasty challenge, and he was sent off.
However, Halsey believes that had the referee Martin Atkinson given Livermore the foul quicker, then that challenge would not have happened.
He said: "I think he saw a little bit [of] red mist [because] he felt he should have had a foul just before that.
"Sometimes [in these] situations perhaps referees can prevent these challenges because there was a little foul on him and perhaps [had] the referee [given] that it would have stopped that [the challenge by Livermore on Jack Grealish].
Do you agree with Halsey?
Yes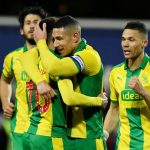 No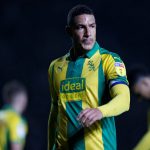 So, it is clear that Halsey thinks that had Atkinson given the foul on Livermore, then Grealish might never have been fouled, and Livermore might have stayed on the pitch.
As a result of Livermore's sending off, Villa turned the screw in the second half and left the Hawthorns with three points.
Halsey continued to talk about the Livermore decision.
"Had he given the free-kick to Jake, that would have prevented that.
"Sometimes you have got to give these little free-kicks to stop things like that happening, and it does happen the red mist does come down.
"The player thinks 'I'm getting fouled and I am not getting [anything]' and he loses it."
So, Halsey feels like Atkinson didn't handle the situation properly, and though it was a bad tackle by Livermore, if the referee had done his job properly, then maybe that situation would have been avoided.