Ex-Premier League referee Mark Halsey has been discussing Aston Villa's Jack Grealish after West Bromwich Albion midfielder Jake Livermore was handed a red card for a tackle on Grealish during his side's 3-0 Premier League loss to Aston Villa at the weekend. 
This red card came as a result of Livermore performing a 'studs-up lunge' on the Villa captain. Livermore was initially given a yellow card for his challenge but this was later deemed to have been a red card offence after the Video Assistant Referee intervened. 
Speaking exclusively to This Is Futbol, though Halsey has agreed (20:24) with the decision to send Livermore off, calling his challenge "poor," the former top-flight official has also told us that he believes the Villa captain "does go down easy," in general, saying: (20:52)
"Jack's being Jack, he's a fantastic player and he does get fouled a lot and he does go down easy." 
Per WhoScored, getting fouled often is a well-known feature of Grealish's game. Last season, he was fouled 4.6 times per 90 in the top-flight, which made him the most fouled player in the Premier League for the 2019/20 campaign. 
That hasn't changed this season, as he's currently the most fouled player in England's top-flight for the 2020/21 campaign, having been fouled 4.7 times per game so far this term. 
Does Grealish go down too easily?
YES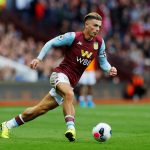 NO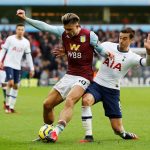 You could certainly point to the rate at which Grealish dribbles as one reason for the high number of fouls he's been on the receiving end of, as only two players in the Premier League have taken on more dribbles per 90 than Grealish has this season. 
However, there are other elite dribblers in England's top flight, who aren't fouled as often as Grealish and perhaps there is a case to be made, then, that he goes down more easily than those other players. 
Regardless of whether or not that is the case, the Premier League's current crop of referees clearly feel that the Englishman is wronged quite a lot given that fouls are often given in his favour, even if he does go down easily sometimes and so, perhaps it's difficult to blame him for going down if the resulting free-kicks help his team more than if he'd battled to stay on his feet.