Mark Douglas has been speaking on a recent edition of the Everything is Black and White podcast about all things relating to Newcastle United.
One of the main topics that he talked about was the proposed takeover of the Toon by PCP Capital Partners, PIF and the Reuben brothers that was withdrawn in July.
While he was talking about this, he mentioned Nick De Marco, who was one of the lawyers hired by Mike Ashley in September to try and force this takeover through.
De Marco has been tweeting lots of things in recent weeks and months that many Toon fans think are hints to the takeover that he is trying to get through.
Douglas thinks that these tweets may well have started out as harmless fun, but now he thinks that De Marco is doing them for a reason.
He said: "Do I think Nick De Marco knows what he's doing?
"Well, maybe not at first, when he started baking bread and getting Newcastle fans talking, but if he didn't want to draw attention to his Twitter feed and didn't want Newcastle fans and other people to look at it and maybe read things into it, he would have stopped tweeting by now.
"I think most Newcastle fans know that it's a little bit of kidology.
"Everybody involved in this deal wants to keep the idea that it's going to happen alive. I know that a lot of fans are saying it's tiresome, nothing's happening.
"If it was, it would've been shut down by everybody now. I think De Marco would have stopped tweeting about it as well."
Do you think De Marco's tweets mean anything?
No, they are just a bit of fun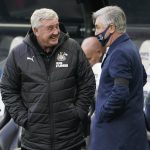 Yes, they mean something is happening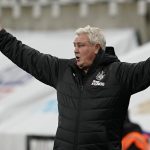 TIF Thoughts on Nick De Marco…
De Marco is described as the "Lionel Messi of Sports Law" and has been involved in cases with many football clubs.
The tweets that can be seen by scrolling through his timeline do seem to be a bit of fun, but Ashley has hired him to help force this takeover through, and he has been working with Newcastle and their current owner since September now, so he has spent some time on this.
Of course, what happens next is impossible to predict, but we do feel like Douglas could be right, and all of this is just about convincing people that the takeover could still happen.