Mark Douglas and Andrew Musgrove discussed all of the latest Newcastle United news on the most recent edition of the Everything is Black and White podcast and they spent some time talking about the Saudi-backed Toon takeover during the show.
Sky Sports reported that this Saudi-backed takeover was 'nearing completion' back in April, with the Premier League's Owners' and Directors' Test then said to have been the only obstacle remaining for the completion of this takeover.
However, after waiting for months, the bid ultimately never received the Premier League's approval, with the Toon releasing a statement via their official website last month claiming that the English top-flight rejected the takeover bid and the Premier League responding to that claim to state that they didn't reject it, before going on to say that the would-be buyers didn't provide them with all of the 'appropriate information' for them to come to a decision on whether or not the takeover would be approved.
Douglas shed some light on the latest with regard to this takeover and the likelihood that it could still happen during this recent edition of the Everything is Black and White podcast, saying: "That [Saudi-backed] bid is obviously on the back-burner at the moment because of the difficulty with the Premier League.
"Mike Ashley has employed legal counsel to try and force the Premier League into making a decision, so that one's still flickering away, somehow, in the background.
"They've had other clubs ask them whether they'd be interested in investing; at the moment, they're still keeping their powder dry. It'd be very difficult to get them to say anything on the record at the moment about still being interested in Newcastle, it's been a humiliating experience for them, in a way.
"They are one of the world's richest sovereign wealth funds, yet they've not been able to do this deal."
Are you happy about Douglas' comments on the takeover?
YES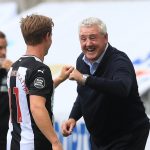 NO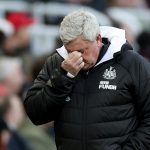 TIF Thoughts…
So, judging by what Douglas had to say, while this takeover doesn't exactly appear to be imminent, it is still, seemingly, alive and it does seem that there is some work being done behind the scenes by current Toon owner Ashley to try and get the deal done.
Following this update, it will be interesting to see if this takeover bid picks up some momentum again in the near future after things may not have been looking positive for it back when the Toon released their statement claiming that the English top flight had rejected the bid.