In a recent discussion on The Athletic, Manchester City correspondent Sam Lee discussed the club's successful overturning of a ban from Champions League football, as well as the implications of the Court of Arbitration for Sport's verdict for UEFA.
Back in February, Manchester City were handed a two-year ban from the Champions League – as well as a €30 million (£25 million) fine – after they were found to have broken Financial Fair Play (FFP) rules and to have 'seriously misled European football's governing body' in their investigations into the club.
However, following an appeal to the Court of Arbitration for Sport (CAS) regarding UEFA's sanctions, Manchester City discovered on Monday that their two-year ban from entering the Champions League would be lifted entirely, as well as the fine being reduced to just £9 million.
Writing on a recent discussion on The Athletic, Lee stated that the implications of the ruling for UEFA, as well as FFP rules, are massive.
He wrote: "The implications of this for UEFA and financial fair play are huge.
"If City did absolutely nothing wrong, it's got huge implications for UEFA and their position to investigate/prosecute clubs. Why go after a club that did nothing wrong? And what about their PSG investigation?
"If CAS's decision is also because City did do wrong but it happened more than five years ago, the implications for FFP are bigger – there'll be calls, at least, for UEFA to change those statutes. Would also mean that if clubs could hide wrongdoing well enough then they can get away with it."
TIF Thoughts…
While we await the full reasoning for CAS's verdict, the initial ruling means that City's short-term future appears a great deal brighter than it did for the club back in February.
In the long term, the ruling of CAS also has the potential to affect the way that FFP works in practice, potentially meaning that clubs such as City could have more free rein to spend in the transfer market.
Do you believe City's victory has caused irreparable damage to UEFA's reputation?
Yes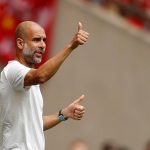 No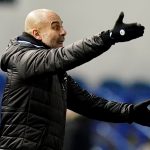 However, this story is one that will develop over time, and more will become clear once we learn the ins-and-outs of the CAS ruling.
But for now, at the very least, this is a huge victory for City.