Football finance expert Kieran Maguire has recently discussed the current administration situation surrounding Wigan Athletic.
In early July, it was announced that the Championship club had gone into administration and are facing a 12-point deduction either this season or next season depending upon their finishing position.
It was then revealed last week that the club had made 75 members of staff redundant and there could be a possibility of a further 15-point deduction if Wigan fail to pay money to non-football creditors.
So, in the latest episode of The Price of Football podcast, Maguire discussed the current situation surrounding the Latics.
He said: "The idea of on-the-field punishment for off-the-field shenanigans is inconsistent. What we have seen in the case of Wigan has been a change of ownership and a total lack of logic going into some of the decisions.
"There is no way that anybody would buy a business for £15m, sell it 18 months later for £41m in the middle of the biggest economic hit for 80 years and just say, 'Well, yeah, that's business'.
"It's got nothing to do with football, these decisions, and it's really sad [for] Wigan Athletic and their fans, but most importantly, I would say [for] the 70 people who have lost their jobs.
"It's incredibly frustrating, and for the EFL to come out with comments like, 'Well, we feel that Au Yeung [Wai Kay] has disrespected the EFL' – this is not about the EFL. This is about Wigan Athletic being part of the community, being part of the identity of the local area and it is very, very frustrating."
TIF Thoughts…
As can be seen in what the finance expert had to say, it is clear that he feels frustration surrounding the current situation with the Championship outfit and the way the EFL is handling it.
Will Wigan Athletic be able to avoid relegation to League One this season?
Yes, it could be possible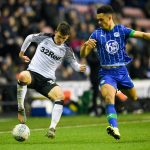 No, not going to happen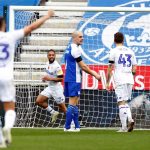 Maguire's stance is certainly understandable, too, as should Wigan end up with a total 27-point deduction for wrongdoing at board level, it would certainly seem unfair on the club and its supporters.