In recent comments made on The Athletic, the website's Manchester City correspondent, Sam Lee, discussed the implications of the club's potential two-year ban from European football, and whether or a not the ban could determine Pep Guardiola's future at City.
Following City's 2-1 loss to Chelsea on Thursday evening, Liverpool were officially crowned Premier League champions for the 2019/20 season.
Although this occurrence was widely expected – the Merseyside club held a 23-point lead over Manchester City ahead of their defeat to Chelsea – Pep Guardiola's side have now been left with two competitions in which they can potentially win silverware this season.
The first is the FA Cup, in which City face Newcastle in the sixth round on Sunday, with the second being the Champions League, in which City hold a 2-1 lead over Real Madrid going into the second leg of their round-of-16 fixture, scheduled for 7 August.
However, while leading on aggregate against the 13-time European champions is undoubtedly a positive position to be in, this season's Champions League could well be the last time in the club's foreseeable future that City have a shot at winning Europe's most prestigious cup competition.
This is due to the fact that UEFA imposed a two-year European ban on Manchester City for breaking FFP rules, as well as misleading European football's governing body regarding their investigations into the club, and while City have appealed to the Court of Arbitration for Sport to have the ban overturned, at present, a verdict is yet to be announced.
Obviously, the implications of a ban from Champions League football have the potential to be quite severe for City, both on the club's likelihood of holding on to the talent that they currently own, as well as their potential attractiveness to new signings.
And, with Pep Guardiola's current contract set to expire at the end of next season, it could be argued that a ban from European football has the potential to play a part in the Spaniard's future at the club, too.
When asked about this topic, The Athletic's Manchester City correspondent Sam Lee stated:
"I have a feeling he'll just see out his contract and that'll be it, but so much is up in the air right now.
"Let's say City do get banned, then next season City would be out of the Champions League and possibly have a Premier League points deduction. That could either motivate Pep to leave – because what a mess that would be, or motivate him to stay – because he wouldn't want to go out that way and it would be a challenge.
"But if they do get banned then what will his reaction be? Did he know all along what City did, but doesn't care and will stay, or will he feel let down?"
TIF Thoughts…
Having won everything there is to win domestically in England with Manchester City, the only major trophy that the 49-year-old has so far failed to lift with City has been the Champions League.
And, while it would appear that this season the club are in a strong position to challenge for European glory, should City fail to win the competition, in addition to their ban being upheld, it would seem highly unlikely that Guardiola – either by leaving at the end of this season, or simply by not signing on at City – will have another opportunity to do so with the club.
Do you think Manchester City will overturn their European ban?
Yes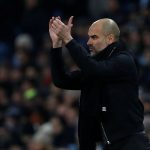 No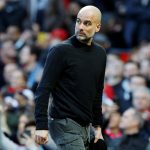 As such, it would appear that 7 August is a date that has the potential to decide a great deal for the future of Manchester City and Pep Guardiola.