In the latest episode of The Times' 'The Game' podcast, football writer and former footballer Gregor Robertson has provided his view on Neal Maupay's challenge that saw Arsenal goalkeeper Bernd Leno leave the field injured.
Robertson spoke about other things on the podcast, including Matteo Guendouzi, but he defended Maupay's involvement in the incident that saw Leno stretchered off the pitch.
Here is what Robertson had to say about the incident:
"I think this is pretty innocuous really; it's the kind of challenge and the kind of coming together that happens in every single game, really.
"There is some question to be raised about whether it should happen, but it's something that is a part of football.
"He barely changed the trajectory of where he was coming down; it was just a freak accident, and it was horrible to watch."
It seems as if Robertson does not believe Maupay was in the wrong for his involvement in Leno's injury.
Do you blame Maupay for the injury to Leno?
Yes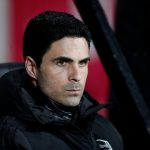 No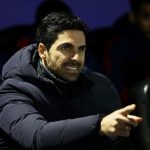 TIF Thoughts…
One player who was in the wrong was Guendouzi, who waited until the end of the game to grab Maupay by the throat after he scored a 95th-minute winner for the Seagulls.
However, the 21-year-old will face no further punishment from the FA.
Leno landed awkwardly after Maupay challenged him, and as the German was stretchered off, he could be seen having a go at the Brighton striker, but it seems as if Robertson believes Maupay did nothing wrong.
However, this now leaves Gunners boss Mikel Arteta with a major injury problem, with the goalkeeper facing an extended period on the sidelines – although his injury is not as bad as first feared.
Whether Maupay is to blame for the challenge, it will not change the fact that Arsenal are facing the prospect of recording their lowest Premier League finish for 25 years following their latest defeat in what has been a tumultuous campaign.