Some Celtic fans have been talking about the latest statement that the SPFL released.
The SPFL recently posted on Twitter, sharing a link for their statement following the recent vote on a potential second investigation into the organisation's behaviour throughout the process that saw the conclusion of the lower leagues' seasons in Scotland. The Twitter post talked about how the clubs in Scotland had voted against an investigation.
When the SPFL posted this, it caught the attention of many Celtic fans. Many of them expressed their joy about it.
Democracy at its finest.

— Liam (@_liam88_) May 12, 2020
Is it time for the SPFL to call the Premiership?
Surely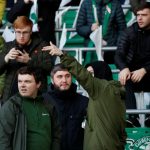 Too early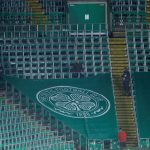 That's what you call a 'move on' statement.

— London Fitzy ??????? (@Postal1888) May 12, 2020
Now punish them

— Mcgregor (@McgregorC90) May 12, 2020
Now it's time to punish those that have made false allegations towards the @spfl#scotland

— Keith O Neill (@KeithONeill_JDC) May 12, 2020
?????

— GL (@GL___67) May 12, 2020
— Rhys Evans????????? (@RhysEvans88) May 12, 2020
Call the league.

— CC (@celticchampionz) May 12, 2020
The SPFL statement confirmed that clubs have 'rejected' the resolution led by Hearts, Rangers and Stranraer to hold an independent investigation into the initial vote from April that had seen the lower leagues in Scotland cancelled.
The statement said that the resolution required 75% of the votes in three sessions to go through, however, fewer than a third of all clubs voted in favour of it.
What do we think?
Celtic fans seem delighted by the statement since it goes against what their Old Firm rivals wanted. The Gers had stated that they are willing to fund for the independent investigation, after having initially accused the SPFL of bullying clubs into the vote last month.
Considering how the vote against the resolution panned out, one can see why Celtic fans are very happy.