Supporters of Leeds United have been fuming over quotes from Charlton Athletic manager Lee Bowyer, which were relayed on Twitter.
On Tuesday, @LeedsUnitedYEP relayed a post that contained quotes from the 43-year-old manager which were made in an interview with Sky Sports where he discussed ending the Championship season prematurely on a points-per-game basis.
In the interview, the Charlton manager, who was with the Whites from July 1996 to January 2003, stated that it would be "scandalous" if the season was decided on PPG and that it "would kill" the Addicks if they were relegated on a PPG basis, which had Leeds fans livid.
A difficult one for Lee Bowyer who knows exactly what promotion would mean to the Leeds United Football Club he used to represent. #lufc https://t.co/eTpbzxZwPG

— Leeds United News (@LeedsUnitedYEP) May 12, 2020
Funny how it's all those in the drop zones complaining. ?????

— Chris ??? (@Chris_CD2010) May 12, 2020
Hang on a minute, just let me check the league table……ah yes that makes sense now!

— Paul Moran (@MD_Leeds) May 12, 2020
Gone down in my estimation after that. You can't wipe out all of those games. Wednesday in 3rd for heavens sake. How does that reward the teams above them now.

— mcpolar (@mcpolar1) May 12, 2020
Would you be for or against the Championship being decided on a PPG basis?
For, it's a good idea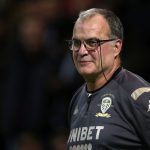 Against, terrible idea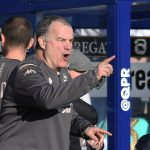 The Addicks current sit third from bottom in the Championship table, trailing safety by two points with nine games remaining (per Sky Sports).
With fans clearly thinking the manager was acting in self-interest when the quotes were relayed to Leeds supporters (via @LeedsUnitedYEP), the Elland Road faithful continued airing their fury with Bowyer's comments.
Scandalous is the way teams that face relegation are acting ….. man up Lee!

— Adrian Argyros (@TheArgyrosHouse) May 12, 2020
Bowyer should of done better in the 37!! games already played then shouldn't he! Stop bleating on just coz your in the bottom three!

— Mark (tomo)Thompson (@Nickfaldo92) May 12, 2020
All respect gone! You are where you are for a reason take it like men 80% season played!! "Leeds are goin up and the Addicks goin down….Addicks goin down…Addicks goin down……goin uuup your goin down"

— ian grundy (@Grundy1976Ian) May 13, 2020
course he does, Charlton would be down, should have played better during the 75% of the season then

— Dan (@danjlufc) May 13, 2020
I'm not convinced that Bowyer would feel sorry for Leeds. Bowyer looks after Bowyer

— Martin Moran (@MartinMoran74) May 13, 2020
What do we think?
As can be seen in these responses from Leeds fans, they are furious with the comments that were made by the former Whites midfielder.
However, Bowyer did state that he would "feel sorry" for the teams at the top and that he thought "Leeds have worked hard" to be where they are (via Sky Sports), so, he may be due some slack from Whites fans.