This week Rangers fans reacted to a picture posted by Nathan Oduwa on Twitter. 
The 24-year-old posted a photo of himself during his time at Rangers. The post followed the same format that many professional players are using to share photos at the moment. The format calls for footballing people to post a footballing photo with no context.
The photo itself shows Oduwa gaining some serious air after jumping to avoid a tackle from Ayr United's Alan Trouten.
Many Gers fans shared a chuckle at the photo, poking fun at the harsh challenges often seen in the Scottish game. They praise the player, claiming that he had a lot of natural skill. Some think it was the unnecessary physicality of other teams that drove the winger away. Here are a few of their responses.
It was a joy to watch you play for @RangersFC just a shame the hammer throwers, and thugs chased you out the game up here. Always welcome to come back & catch a game. Once a bear, always a bear. Wish you well for your future.

— and Smith must score ????????? (@SmithScore) March 29, 2020
— Billy Allan (@BillyAllan14) March 29, 2020
I think your photo should be entitled "welcome to Scottish football"

— SMcLucas ? OUR NHS ? (@StevenMcLucas) March 30, 2020
Your going down big man either bye head or bye boot once a Ranger always a Ranger wrtp keep safe Nath

— Alan Fraser (@AlanFraser19) March 29, 2020
You missing the rangers big guy?

— Littsy92 (@jamie_litts) March 29, 2020
Most technically gifted player I've seen what happens to him

— Shane (@shane_b15) March 30, 2020
when you faked actually being a good footballer…

— Steven (@Steven250107) March 30, 2020
Would you take Nathan Oduwa back at Rangers?
Yes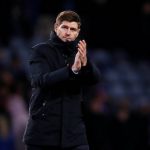 No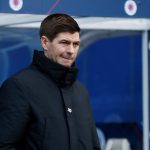 What do we think?
Oduwa spent a half a season on loan at Rangers back in the 2015/16 season, making the move up north from Tottenham Hotspurs' U21 program.
It appears as though the player made a good impression on the Rangers faithful in his short spell with the club though.