Some Celtic fans have been left talking by the latest club update that Neil Lennon has provided recently.
Recently, Hoops boss Lennon was talking to BBC Five Live (via Daily Record) and he was asked about potential wage cuts from the club.
Lennon revealed that the club is 'feeling the hit' in financial terms. And he agreed that the idea of wage cuts is being talked about and Peter Lawwell will make a decision about that soon enough.
The Daily Record relayed these comments on Twitter. This got many Celtic fans talking. They like the fact that the club is looking to make wage cuts in the future.
I welcome the openness. All clubs should put out a formal statement stating their financial position and potential actions, whether immediate or merely contemplated.

— John Bradshaw (@JBLuvsCeltic) March 30, 2020
If it goes on for another 12wks they may have to look at wage cuts! Just like every other football team or buisness

— TheMaestro8 (@Maestro8The) March 30, 2020
Saving the money for continued Scottish football domination. ???
Well done Celtic and Lenny ???

— Buzz Cagney (@Kahunaburger73) March 30, 2020
Should Celtic take a wage-cut already?
No, we can wait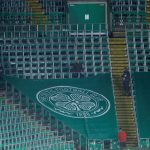 Absolutely, everyone should!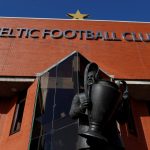 Barcelona have asked all players to take a 70% cut
I think you will find not a club in Europe will not be doing this

— Celtic Collectibles (@CollectCelticFC) March 30, 2020
The key word is possible, if this goes on for months as predicted then every club will be doing the exact same. Barcelona, Juventus etc have already started it.

— scott McIntyre (@scottMc85081322) March 30, 2020
Harsh reality is all clubs will have to take cuts. 3 months for Celtic is aboit 20gbp in losses. While we should be covered with what its in the bank, adidad investment, it doesnt take any genuis to know that those 3 months wont become 6 months. Thats for every club

— Nico! (@BelgiumTicket) March 31, 2020
Serie A giants Juventus have had their players agree to take a wage-cut already. The same applies to Barcelona, with Lionel Messi having confirmed that the club's players are taking a wage-cut of 70 per cent.
Tottenham have also cut 20 per cent wages of the non-playing staff, Daniel Levy has confirmed.
What do we think?
Considering how three renowned clubs have had people take wage-cuts, it is clear that the pandemic has already had a big financial impact on football.
Lennon's comments are right, in that sense. If the financial impact of the pandemic rages on to Scotland, Celtic would also have to make wage-cuts. Tottenham, Juventus and Barcelona played in the Champions League this season. If clubs like them have to face financial disadvantages, Celtic might have to do so soon.