Some Celtic fans have been left fuming by a tweet from outlet Daily Record about the club's ongoing title charge this season.
Celtic currently find themselves at the top of the Premiership table, with their recent 5-0 win over Hearts increasing their advantage over their nearest rivals.
Recently, the Daily Record ran an article from an Ibrox blogger about how 'Rangers have handed the title to Celtic' and how 'questions need to be asked of Steven Gerrard'.
Did Rangers ever 'hand' the title to Celtic?
They never had it to hand it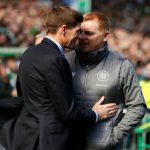 Yes, they did slip up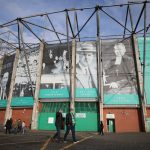 When they posted this article on Twitter, it left many Hoops fans fuming.
Would genuinely love to know how you have came to this conclusion? Celtic have won 8 titles on the trot so surely it's there's to throw away,Rangers have been top of the league for 1 week all season!! Celtic have won 22 out of 23 games and are currently the top scorers in Europe

— Neil Mullen (@Mulso82) February 14, 2020
"Handed" the title…

Weve held it last 8 year so when did sevco actually have it…..

— Kev Kennedy (@Kennedybhoy) February 13, 2020
Celtic far too good.

Simple.

— CC (@TheLeatherBelts) February 13, 2020
"handed". You guys really crack me up. Sevco where never in a position to hand anything to anyone. The relentlessness of " The Opposition" * ( Scouse code for the mighty Glasgow Celtic) has blown everyone away. Celtic have handed themselves the title. pic.twitter.com/QL7skAtXwI

— Den Byrne (@DenByrne2) February 13, 2020
Celtic won titles by their efforts in a brilliant team. Never have been handed any title by any team. Dry your staunch tears & live with the reality that Celtic are winners & far too good over a season

— Lindylou (@lindanoble0101) February 14, 2020
When was it ever thiers to hand anyone

— fuzzy smell the glove (@fuzzywuzzy39) February 13, 2020
Rangers had gone two points behind the Hoops with a game in hand at the end of the year, thanks to their 2-1 win over Celtic in December. But since then, the Hoops have won every single Premiership game while Rangers have lost two games and drawn one of their six following matches.
What do we think?
It would be unfair to say that Rangers 'handed the title to Celtic' if they never really had it in their grasp or if they never won it in recent years. That said, perhaps it is not so surprising a Rangers-centred piece has taken this particular stance despite Celtic's impressive form.