Some Birmingham City fans have called on the club to sign current Chelsea loanee Jake Clarke-Salter to a permanent deal in the upcoming summer transfer window.
The England Under-21 captain was originally brought in on a season-long loan deal last summer by the Blues. However, with the 22-year-old centre-back impressing with his performances this season, some fans are now raising the possibility of signing him to a permanent deal once his loan expires. 
Clarke-Salter has started just 13 of Birmingham's 33 Championship fixtures this season. The centre-back has earned an overall average rating of 6.85 for his performances in Birmingham's 2019/20 Championship campaign, according to Whoscored.com. Only four Birmingham players have earned a higher average overall rating than Clarke-Salter has on Whoscored.com this season. 
Furthermore, the Blues are impressively undefeated in each of the last 13 games that Clarke-Salter has featured in. The Blues' solid run of form with the 22-year-old in the team inspired a recent tweet from Birmingham City fan account @BirminghamFanTV, which questioned if Clarke-Salter is one of the Championship's most underrated centre-backs. 
Do Birmingham have a chance at making Clarke-Salter's deal permanent?
YES, CLARKE-SALTER IS A REALISTIC PERMANENT TRANSFER TARGET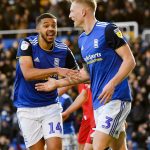 NO, BIRMINGHAM WON'T BE ABLE TO BRING HIM IN PERMANENTLY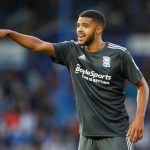 Many of the Blues fans who replied to this tweet called on the club to sign the 22-year-old to a permanent deal next summer. Read tweets from some Birmingham City fans below calling on the club to sign Clarke-Salter to a permanent deal.
Jake Clarke-Salter ?

Now 14 games unbeaten when he's featured for Blues. ??

We know that Blues fans rate him highly. Is he the most underrated CB in the league?

Is his partnership with Robbo also one of the most underrated? #bcfc pic.twitter.com/v8e960AuPs

— Birmingham Fan TV (@BirminghamFanTV) February 18, 2020
He's got to be up there but he's got a good pedigree I can't see Chelsea letting him go though might get another season loan out of them though fingers crossed ?

— Alan Elwell (@elwell_alan) February 18, 2020
Sign him up .

— Bobby Moore (@b16blue) February 18, 2020
Hope the club can try sort out deal to get him permanently he's improved the defence lately

— Lee fov 75 (@lee_fothergill) February 18, 2020
He is such a mature and level-headed defender for his age. He has played a massive role in recent form just hope we can make it permanent??

— bluenoseharryboa (@GoldbridgesDad) February 18, 2020
He's England U21 captain gents I don't think underrated is the word.
A level above our other centre half's but again he is an England captain and chelsea player.
No way we get him permanently so enjoy his technical ability while it's here. ??

— CPI Chris (@C_Pro_Installs) February 18, 2020
Unlike these other nay sayers I think he'll be available, there's talk of the loan system rules changing in the summer which will stop Chelsea doing their youth farming, so he's just dead money then. I reckon we'll go in for him hard

— Ben Mountford (@Benjfordays) February 18, 2020
What do we think? 
Birmingham City's defence, as well as their results, have been impressive when Clarke-Salter has been included in the team of late. The Blues have conceded more than one goal in just one of the last 15 games that Clarke-Salter has played in. 
Clarke-Salter is currently valued at £1.8 million by Transfermarkt.co.uk. Earlier this season, the centre-back admitted to The Independent that he would be "silly to say I wouldn't want to be in the position where I could play for Chelsea", though he also admitted it's "hard to have patience" when waiting for an opportunity with the Premier League club. 
Looking at Birmingham's record with him in the team, Clarke-Salter may have made a positive impact when he has featured for Birmingham this season. If Chelsea are willing to sell, it seems likely they will pursue the deal with that in mind. However, the 22-year-old signed a contract extension with the Premier League club just last summer, indicating that they may have bigger plans for the England Under-21 captain.