This week, Glasgow Times reporter Chris Jack posted a tweet suggesting that refereeing won't be a deciding factor in the Scottish Premiership this year. He published an article stating that while refereeing standards have lessened, the decisions made by match officials so far ultimately haven't, and won't, cost Rangers the title this season.
Rangers are currently 10 points adrift of the summit. However, they do have a game in hand.
With two league Old Firm clashes left this season, they will need their Glasgow rivals to drop points elsewhere if they have any shot of winning the title this year.
But, many Gers fans responded to Jack's tweet, claiming that the refereeing will, in fact, cost them the league this season.
They think they have already dropped a considerable number of points because of poor officiating in 2019/20.
The refs have cost Rangers at least 5 points in recent games the decisions are absolutely ridiculous so Rangers have every right to question these same refs

— Greenock bear (@BoyleBillyb2011) February 18, 2020
Yeah we're bang out of form but we could all point to two of three game defining decisions almost every game that has cost us dearly, be it a point or even three. How can that NOT be influencing the title race?

— AMS1872 (@arthur_mac74) February 18, 2020
Aberdeen, Beaton failed to give a clear penalty from 5 yards. 2 points dropped.

Fails to give Morelos a penalty then penalises him for nothing. 3 points dropped.

Officials got 3 calls wrong on Sunday, got the 3 points, only just though.

I would say they will cost us…

— Stevie (@2018Stevie) February 18, 2020
Already cost Rangers a trophy and about 5 points in the league this season…

— NikoKatic (@SC204972) February 18, 2020
Will refereeing cost Rangers the league?
No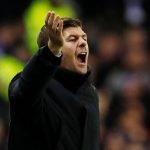 Yes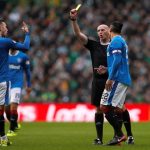 Some fans claim that refereeing is the reason they never won the Scottish League Cup this season as well.
Disagree with u, and don't forget, they've already cost us a cup

— Brian Paton (@brianpaton9) February 18, 2020
They cost a league cup title Chris.

— CambsTrueBlue (@camtrublue) February 18, 2020
already cost us a trophy,

— ?????? ?????? (@stu_in_edin) February 18, 2020
What do we think?
It is clear these Rangers fans are bitter about the standard of refereeing they have faced this season.
Going forward, they will hope to show their bottle by overcoming the odds and putting pressure on Celtic during the remaining league fixtures.