Sheffield United fans may feel slightly lucky to escape their match against Bournemouth with three points this past weekend. A John Lundstram winner in the 84th minute completed the comeback for Chris Wilder's side after Callum Wilson scored in the 13th minute to open the scoring for the visitors.
However, it wasn't a perfect day by any means for Wilder and his side. Many fans were slightly underwhelmed by Sander Berge after the Norwegian was handed his home debut for Sheffield United. They thought he had a relatively poor game and looked out of his depth at times. They believe he had some good moments, however, many hold him somewhat accountable for Bournemouth's opening goal.
Berge good with the ball, not great without . Wouldn't say it was woeful

— John (@jcw_72) February 9, 2020
I thought Berge started off nervously, gave away ball for their goal but then slowly started showing what he can do… some nice little balls around their box, strength on the ball… he will take some time to get used to it all! Agree with everything else

— peter haigh (@1bladesman) February 9, 2020
Berge will be challenging Norwood long term.

Lundstrum and Fleck are the legs. Berge isn't mobile enough but a great talent.

Only bit of quality this second half. #sufc

— Luey Heaton (@HeatonHack) February 9, 2020
Berge is looking a little out of his depth so far couple of aerial battles lost and a few silly mistakes hope he settles more as the game goes on. #sufc #twitterbladers

— VanBlade (@adr3no) February 9, 2020
Thoroughly deserved the equilizer and delighted to see Sharp on the score sheet again. Berge was at fault for their goal, though he did well to keep it in and alive for ours. Not placing all the blame on him though as you have to defend your box better.

— Cuttin Edge Fanzine (@cuttinedgeblade) February 9, 2020
Thought Berge was poor today think CW should bring him on has a sub rather a starter his back tracking and work rate needed to be upped today he looked lost in game

— David Swann (@swann2204) February 9, 2020
Berge was sloppy first 20 mins, as illustrated by their goal.

— Edinburgh Blade (@EdinburghBlade) February 9, 2020
Do you think Berge deserves time to settle?
No - he cost enough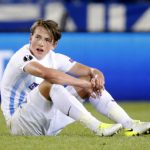 Yes - he's just 21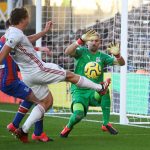 There were two fans who ignored the negatives. They chose to only focus on the positives, with the player's class truly standing out.
Berge footwork is unreal. A few times he should have lost the ball bet kept it close. Solid 2 games, and great man management by Wilder to bed him in #sufc

— Vulkanasche (@Volcanic_Ash24) February 9, 2020
A good home debut from Sander Berge such quick feet for a big man & some quality passes too

— Mark (@RacingBlade) February 9, 2020
What do we think?
These Blades fans are arguably being hyper-critical of Berge. The 21-year-old perhaps should be afforded a slight grace period as he adjusts to his new league and team. Assuming he has the support of Wilder, Sheffield United fans will almost certainly see the player come through good sooner rather than later.