Some Celtic fans have been giving their opinion about a potential strike pairing of forwards Odsonne Edouard and Leigh Griffiths in the next few games for the club.
Leigh Griffiths scored for the Hoops in their recent Scottish Cup fourth-round win against Partick Thistle, with Edouard started up front alongside the Scotsman. Apart from Griffiths, Callum McGregor also got his goal.
Celtic fans: Did you like the Griffiths-Edouard pair?
Don't want to see them together again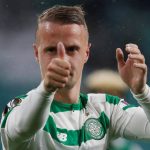 They were fine, will only get better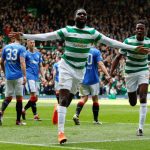 A Hoops-related page called Celtic1967.com asked fans as to how they liked the Edouard- Griffiths pairing upfront. And Hoops fans had varying opinions about the duo playing together.
Thoughts on the French Eddy and Griffiths partnership yesterday? pic.twitter.com/pFXo9jimMS

— ? Celtic1967.com ? (@Celtic1967_com) January 19, 2020
Promising

— No na now (@ree_law) January 19, 2020
I thought griff looked sharp and up for it , eddys class you can see that, but for me he seem to be picking the wrong options last night been greedy but good players tend to be like that I suppose

— commons boy (@LibyaTam) January 19, 2020
Thought it looked like a promising partner just need more time to gel . Some of the wee link ups where class

— darren (@daza2k8) January 19, 2020
Poor to be honest, you have to want to develop a partnership with a striker. Not sure both of them want to do that.

— Blochairn Star 35s (@blochairn) January 19, 2020
Some nice touches but they need a run together I develop a partnership

— P the T (@PtheT) January 19, 2020
Could be excellent.

— scott Mac (@scottMa90825359) January 20, 2020
Work in progress, once eddy learns to pass it might work

— chivs (@CHIVS105) January 19, 2020
Edouard has been the club's first-choice striker so far this season, having made 32 appearances in all competitions for the Hoops. He has racked up a tally of 16 goals and also has picked up 15 assists so far. Last season, the Frenchman made 52 appearances in all competitions and picked up 22 goals.
As for Griffiths, the goal in the Scottish Cup was his fourth of the campaign. So far this season, the former Wolves and Hibernian man has made 19 appearances in all competitions. This was his first goal since returning from injury early in the season. He had missed 15 games due to the hamstring injury.
What do we think?
Gelling up with each other will take time for Edouard and Griffiths. This was the first time in the season when they have started together upfront. Griffiths scoring was a huge positive and it will only get better.
Related posts