Liverpool fans have been breathing a sigh of relief on Twitter after Jesse Lingard revealed he turned down the chance to join the Merseyside club.
This comes after Liverpool news Twitter account @LivEchoLFC shared a post on their official page that included an article from the Liverpool Echo that contained the full quotes from the Englishman (Manchester United's official podcast (via The Mirror ).
This post then gathered many replies from Liverpool fans who were happy to hear the news of Lingard's snub.
Here's a sample of Liverpool fans thankful Lingard did not join the club:
Remind me who is this, Lingard!.? LFC days of signing mediocre went with Rogers.. Lol

— Myke (@dipeckx) November 27, 2019
Whew! We dodged a bullet there.

— Not the 9 O'clock News (@The1Voyager) November 27, 2019
And the whole club breathes a sigh of relief

— paul Kinahan (@pkinc27) November 27, 2019
The 26-year-old revealed he turned down offers from Everton and Manchester City when he was seven years old before choosing to join United two years after.
But with this news of Lingard's snub, some Liverpool fans couldn't hide their delight.
Should Jesse Lingard have joined Liverpool instead of Man United?
Yes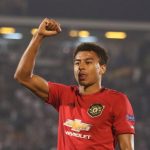 No Who cares…. Just glad he did.

— Al Kelly (@DELAMITR1) November 27, 2019
Because he wouldn't get a game at Liverpool.

— DavidJosephWalton (@DavidJosephWal4) November 27, 2019
And we are truly greatful for that

— Mark Lyminster (@MJLYMINSTER) November 27, 2019
What do we think?
No Liverpool fan is going to miss the opportunity to make fun of a rival player, especially if it's a United player.
With hindsight, it's easy to mock Lingard now and be happy he didn't join Liverpool, as he's struggled at Old Trafford in recent times. But at the time he was clearly a much sought-after young talent.
Who knows how different his career could have panned out if he joined Anfield instead of Old Trafford.