Sunderland will officially go a whole month without a win after the team lost to Burton on Tuesday. Parkinson's last win came on 2nd November against Southend United. The team don't play again until 7th December against Gillingham. The loss marked an astonishing ninth game without a victory in the managers 11 games in charge.
To many fans, this is the lowest they have ever been. However, one fan account, The Red & White Army, reflected on the season prior. They indicate that there was a similar feeling around the Stadium of Light last year. They feel as if they are going down a slippery slope, where new rock bottoms emerge constantly. Fans shared this sentiment.
The managerial appointment is definitely wrong but that set of players bar one or two leave an awful lot to be desired. They are just not up to the job of getting us out of this league. Our club is in free fall and is serious trouble.

— Ian High (@ianhigh1) November 26, 2019
Were at rockbottom now didn't enjoy Parkinson's style of play awful to watch 2nd half

— @safc90 (@safc902) November 26, 2019
We're broken now, and many wonder if these guys are able enough to fix us?

— Peter Stamp (@pwstamp) November 26, 2019
Do you think this is Sunderland's rock bottom?
Is this Sunderland's rock bottom?
Yes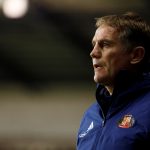 No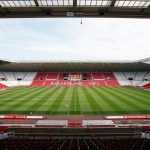 One suggests that the players have downed tools since the new manager has come in, while another indicates that the club is on life support.
These players look like they have downed tools and taken the huff since Ross got binned.

— Neil Grieves (@notch_32) November 26, 2019
The club is back on life support …

— IB (@IBark3r7) November 26, 2019
While one fan says the moral inside the club is the lowest it has ever been, another says the atmosphere in the stadium is non-existent.
Talking to SAFC staff tonight, say morale has never been so low amongst the workforce, employees are asked to do the job of 5 people. On top of that we are served the spin from the owners but they don't deliver. We need some passion and pride back first step is appoint Phillips

— Tim (@safctim) November 26, 2019
The club is dead. Im in row 33 and you can hear the players communicating on the pitch. Ko atmosphere, no fight. Apathy has well and truly set in.

— Jason Reveley (@JAReveley) November 26, 2019
What do we think?
It appears that when things look like they can only get better at Sunderland FC, they somehow manage to get worse. Whether it's down to the players, the manager or the ownership, there is a fundamental problem. They can't win football matches, and that's not good enough for fans.